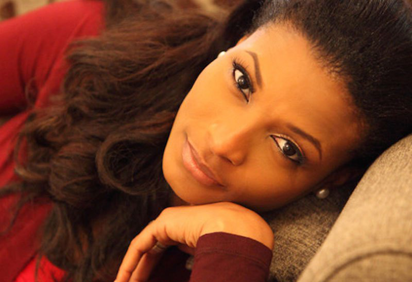 Ibidunni Ighodalo
Her eyes widened with concern. She looked at her staff and the team of volunteers. They had worked very hard and were ready to call it a day, but she could not ignore the passionate plea from these three women with babies. "We came here for these people. We cannot turn them back." It was an appeal (not a command) from Mrs. Ibidunni Ighodalo, CEO of Elizabeth R, a top-notch events planning company and wife of Ituah Ighodalo, accountant and Senior Pastor of Trinity House. Persuading them with more soothing words, she moved ahead to make the women comfortable. Enveloping one of them in a hug, she took a baby from another.
It was the first edition of the Ibidunni Ighodalo Foundation baby shower charity tagged 'Baby's Day Out' held at the Open Field of the Millennium Housing Estate, known as, Tinubu Estate in Ibeshe-Ikorodu, Lagos. Buses and trucks marked with the Trinity House and Elizabeth R insignia that carried various gift items were parked by the field. The handout from the IIF were in different categories. Pregnant women were given clothes, baby bath set, raw food items and a bag filled with baby toiletries. Though some mothers tried to shave some months off their grown babies, officials of IIF insisted on giving the baby clothes to the right recipient. The elderly women smiled home with one live chicken and food items. While children got gift bags from Santa Claus.
The IIF team led by Ibidunni and her husband, Pastor Ituah also visited five hospitals within Lagos; including Island Maternity, Lagos, Ajeromi General Hospital in Ajegunle, the Mother and Child Hospital at Amuwo Odofin, the General Hospital in Mushin and the Gbagada General Hospital. At every facility, they distributed gifts to the babies born on New Year Day and their mothers. They also paid bills for indigent patients.