By Peter Egwuatu
African private equity mangers have continued to remain resilient amidst currency volatility and unpredictable political environments, according g to a report by African Private Equity and Venture Capital Association (AVCA).
AVCA  , in the recently  launched  inaugural edition of its special research reports  stated that macro economic instability was a major constraint to investment .
According to the report; "Investors typically cite concerns over political unrest and macroeconomic instability, such as foreign exchange, FX volatility, as major factors deterring their investment in emerging markets generally, and Africa specifically."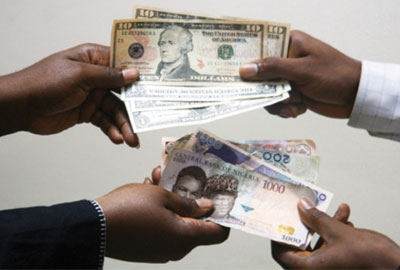 The report therefore examines the strategies adopted by fund managers active on the continent to address the risks and take advantage of the opportunities involved, despite the hurdles presented by challenging macroeconomic conditions.
According to the report; " 63% of active General Partners , GP (active fund managers)  view currency and commodity price volatility as having been the most important macro factors in Africa over the past three years, while 45% consider geopolitical risk to be the biggest macro risk over the next three years. As a result, two thirds of active fund managers will factor in political risk management when constructing their portfolios, combining diversification and the avoidance of risky locations to mitigate potential challenges. This is in the context of relatively low GP interest in purchasing political risk insurance."
AVCA's research also highlights that currency volatility can be addressed by investing in market-leaders in resilient sectors, such as Consumer Staples and Healthcare, and adopting expansionary strategies.
These tactics, according to the report contribute to the industry's overall health and growing reputation as robust even when faced with sustained headwinds.
By showcasing case studies that illustrate the various ways in which GPs have planned for and reacted to currency volatility in Africa, the report further demonstrates that FX volatility can be weathered by focusing on the quality of business operations, expanding revenue streams, passing increased costs on to consumers, and reducing the need for hard currency by sourcing inputs locally.
Commenting on the new research report, Antoine Delaporte, Founder and Managing Director of Adenia Partners, and Member of the AVCA Board, said: "We are delighted to provide crucial insights at a time when the private equity industry continues to prove its adaptability in the face of sometimes challenging conditions. No doubt, Africa is on a long-term upward trajectory in its development of business environments that are more favourable to investment.
It is important for us to highlight the opportunities present in the current environment and showcase strategies that produce outsize returns for investors while delivering significant impact."