Buehl (Germany) – An intrepid cow escaped from an abattoir and forced an express train to stop Tuesday near the city of Buehl in south-western Germany.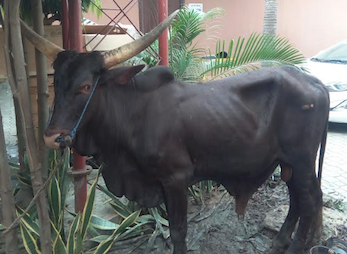 The police said the animal remained on the tracks for over an hour.
The escape attempt proved futile, however.
A hunter was called to kill the animal.
The Intercity-Express stopped at around 5 a.m. (0400 GMT) to avoid hitting the cow.
The incident occurred on the Rheintalbahn railway section, one of the most important north-south connections for European rail transport.(dpa/NAN)