Stories by Lawani Mikairu
There has been outcry by Nigeria airline operators that the Federal Government does not take their survival and interest into consideration when signing Bilateral Air Service Agreement, BASA , with countries. Foreign airlines are allowed multiple entry into Nigeria airports while Nigeria carriers do not enjoy such privileges in foreign countries where Nigeria has BASA.
The recent Saudi Royal decree saying that the Saudi carrier would airlift 50 per cent of Nigerian pilgrims for the 2018 Hajj, has elicited outrage from aviation stakeholders. There is a subsisting Bilateral Air Service Agreement, BASA, between the Nigerian government and Saudi Arabia which gives  Saudi airline a percentage of the total number of Nigeria pilgrims to Saudi.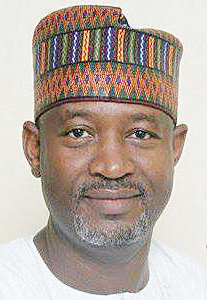 The percentage which is in progression started with "25 per cent in 2015; 35 per cent in 2016; 45 per cent in 2017 and ultimately 50 per cent in 2018. If implemented to the letter, it means by next year, the Saudi airline, FlyNas, alone would airlift 47,500 pilgrims  out 95,000 pilgrim allocation to Nigeria."
According to reports, prior to the signing of the agreement, "Nigeria was paying royalties to Saudi Arabian Government but stopped the payment in 2010 prompting the latter to protest. After series of meetings and correspondences between representatives of the countries, a BASA was reportedly signed in 2015 at a meeting held in Jeddah.
"The BASA, among other things, provided for a gradual compliance of Nigeria with the Saudi decree. Nigeria would yield 25% of its pilgrims under government quota in 2015, 35% in 2016, 45% in 2017 and ultimately 50% from 2018."
Nigeria's Ministry of Aviation, Nigerian Civil Aviation Authority (NCAA), National Hajj Commission of Nigeria (NAHCON), Saudi General Authority on Civil Aviation (GACA) and Saudi Ministry of Hajj were said to have attended the meeting where the BASA was signed by the Vice- Chairman of GACA for Saudi Arabia and Permanent Secretary, Ministry of Aviation, for Nigeria.
Since most of Nigeria Muslim pilgrims are sponsored by both federal and state governments, there is an urgent need to enact Fly Nigeria Act to protect local airlines. The Fly Nigeria Act will compel Nigerian government officials and those on any official government assignment or sponsored by government, to fly Nigeria airlines. Also, Nigeria carriers should be given "first right of refusal" on airlifting contracts.
According to Mr Olu Ohunayo, an aviation expert, "The act will protect and give market share to Nigerian airlines and most importantly, public funds will not be filtered and ferried away by foreign airlines but ploughed back into the country by Nigerian airlines. This will generate more employment and revenue in the industry, access to capital, foreign investment, career projection for core professionals and most importantly, ignite a dash for code share and alliance with Nigerian carriers."
Presently, the USA has such an act – LAW 49 US code 4118 while some other countries have it as executive directive (real & subtle). "The US act basically states that US carriers shall be used for all commercial foreign air travel of employees/property, dependants, consultants, contractors and grantees when air travel is being funded by the government.
"General provisions of the Act require that US flag carriers be used regardless of added cost or travel time implications to the traveller. Interestingly, it should also be noted that, according to the US State Department (DOT) the Fly America Act applies equally to non-US nationals and non-US companies or their representatives both within the USA and ex-territorially, regardless of enforcement difficulties or possible infringements of international law and personal liberty that this could represent."
This act was introduced in the 70s and has regularly been updated in line with present Civil Aviation realities with some permissible exceptions being introduced recently.
Experts have said that in Nigeria, there is nothing in place to protect our flag carriers either in policy or agreement, be it bilateral or multilateral. "Rather, we are eager to give away more frequencies and capacities and collect royalties otherwise known as "BASA funds."
Though the government seems to be aware of the predicament of local carriers as a former Senate President was quoted as saying: "On our part as legislators, I want to assure you that we will make sure that we put in place legislation that will ensure competition within the airline industry, very healthy competition and we will bring in as many legislation as we can to make sure that whatever investment you make is also guaranteed.
"That you don't go down in areas of making the profit that you deserve to make. It is all designed to make sure that we provide safety inclined conditions for Nigerians."
Also the then Minister of State (Air Transport) in his presentation to Senate Ad-hoc committee said:  "…government was making efforts to empower local airlines to reduce the virtual monopoly of foreign airlines," nothing has been done so far.