The Ekiti State Governorship election according to the Independent National Electoral Commission, INEC will hold on July 14, 2018, while that of Osun State is expected to hold on September 22, 2018.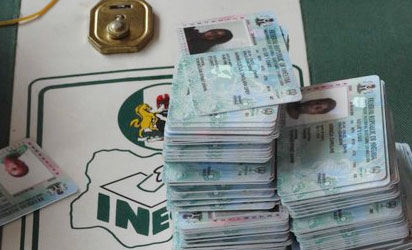 With campaigns expected to open up in Ekiti on April 15 and for Osun on June 24, the polity is expected to see a lot of fireworks as the gladiators in the two states engage themselves in crucial battles to replace their iconic outgoing figures.
In Ekiti State, Governor Ayodele Fayose's endorsement of his deputy, Prof. Kolapo Olusola has almost settled the contest in the PDP while the APC remains as usual divided. Some estimates have it that as many as 50 stalwarts are in the race while it is acknowledged that only about 25 have made their intentions public with the immediate past governor of the state, Dr. Kayode Fayemi generally assumed as one of the leading aspirants.
How they settle their differences would to a large extent determine if they would again enter the election as a divided house against Fayose whose image would loom over the PDP campaign.
A victory for the PDP would be a great boost for Fayose and perhaps provide safety for him inside the Government House till 2019 when he prays that Buhari would lose a second term.
In Osun State, the APC would enter the contest challenged by the years of half salaries to civil servants and the breakdown of political thoughts and emotions that have been characteristic of the Rauf Aregbesola years. The state's civil servants only last Saturday suspended their strike action directed against the policy of half salaries.
Though PDP officials have set their sights on Osun, their prospects would, however, depend on how the state's political leaders can manage their individual bids for the governorship of the state.