By Gabriel EWEPU
MINERS under the auspices of Miners Association of Nigeria, MAN, have lamented the cumbersome process of getting waivers on mining equipment for their operations.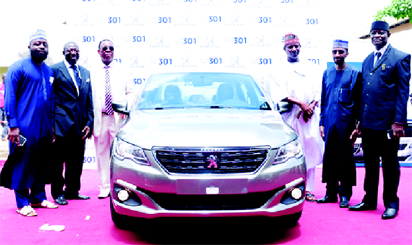 The National President, MAN, Sani Shehu, disclosed this in an interview with Sweetcrude, adding that bureaucratic process has affected some of their operations, which supposed not to take more than two weeks.
It will be recalled that the Vice President, Prof Yemi Osinbajo, in May 2017, as Acting President, signed three executive orders to promote ease in doing business in Nigeria to increase patronage for locally manufactured goods and also remove all bureaucratic bottlenecks that stifled growth of businesses in the country.
He had said: "We are not getting waivers as much as we could because of bureaucratic procedures. The Ministry of Mines and Steel Development cannot waive, they recommend to the Federal Ministry of Finance who sends it to Nigeria Customs Service.
"I wish the deal will be made between the Ministry of Mines and Steel Development and Nigeria Customs Service directly. I wish there will be specific dates that will deal with the waiving so that once the miners are assessed and qualified for the waiver their list should be sent to the Customs so that the Customs will waive it, and it should be within the time limit.
"Like now if you are processing for waiver depending on how you follow up it may reach up to three to six months without getting any waiver. If the process is shortened, for instance, just between Ministry of Mines and Steel Development and the Customs direct that would have been better because we must have to learn to make things easy for ourselves, which is part of ease in doing business."
Meanwhile, the miners' boss pointed out that waivers are presidential directives which should not take time for miners to get what they want in order to transform the sector according to the initiative of the government on ease of doing business.
"We agree that Customs is Under Federal Ministry of Finance, but these are presidential directives, which do not need any bureaucratic formality, is just about record.
"The ministry has certified that this people are the owners and they need this number of equipment and they are importing it then the Customs will be notified and then they will capture and send it 'to whom it may concern'.
"For me is process that will not take up to one week if we are serious we can do it. This has been a challenge to us members and the entire sector and government is not talking about it."
"My understanding with government operation is this; at the top, high political leadership have good packages, well intentioned, which they launch something and if taken down to the lower and middle cadres for implementation that is where good policies are frustrated, but political leadership of this country at the high level  have good intention.''