Dear Bunmi,
I am 32 and a divorced mother of two little girls. For the last three years, I've had a friendship with a boy who lives in my street. We see each other almost every night when his parents are in bed. The problem is, he is only 20, although he looks much more macho than his age.
I've fallen in love with him. I told him how I feel. He told me he likes me, enjoys the time we spend together in bed and has no regrets. But he wants nothing more than friendship.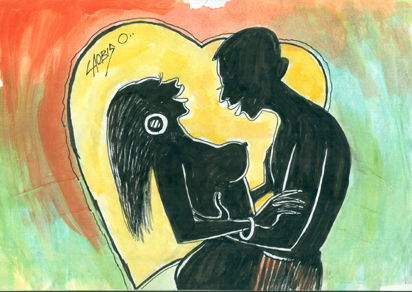 But I sincerely love him and think about him all the time. Although he's young, I can't help the way I feel. I don't want to lose him, so I conceal my emotions when I'm with him. I'm so confused. I don't know what to do.
Winifred, by e-mail.
Dear Winifred,
Of course, you know what to do, but you're blinded by lust. The boy is more realistic than you are. He likes you as a friend and finds having sex with a grown woman exciting. He also accepts that this is as far as the relationship can go.
He won't feel rejected or used, if you explain gently that you are both free to find partners of your own generation – and send him on his way. After all, he has all the opportunities at his disposal to have sex with girls his age.
Because you think you love him, you want to keep him for yourself. You resent him having sex with other women. Well, accept that he will. Face the reality that the two of you cannot have an adult relationship.
He might be 20, but he's still a growing lad. He can never be your partner and this is the cruel truth. Do not regret that this affair cannot end. You need to reach out for the adult relationship with a grown man for what you obviously yearn.