By Emeka Aginam
Nigeria's technology experts have hailed the passage of the Digital Rights and Freedom Bill but warned that the passage may not mean much if not properly implemented.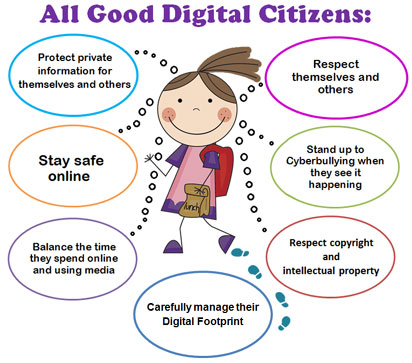 The Bill is a legislation proposed to be "an act to provide for the protection of human rights online, protect internet users in Nigeria from infringement of their fundamental freedom and to guarantee application of human rights for users of digital platforms or digital media and related matters."
Sponsored by Hon. Chukwuemeka Ujam, the Bill has passed through several legislative processes since it was first conceived by Paradigm Initiative working with NetRights Coalition in 2015.
It was introduced to parliament in April 2016 and has successfully completed its journey through the House of Representatives at the plenary session on December 19, 2017.
Reacting to the passage of the Bill, the sponsor, Ujam said, "The Bill has come a long way and will proceed to the Conference Committee of the Senate and House of Representatives for further approval before final assent by the president hopefully with no hitches. The content of the Bill is laudable and brilliant. It is clear evidence of what can happen when government involves citizens in lawmaking and governance, and I am proud to sponsor it."
However, the Director of Delta State Innovation Hub, Chris Uwaje, said the bill, as well as similar bills, must be anchored on the foundation of a National IT framework Bill as the fundamental legislation on which all other Acts such as this should rest.
He argued that, "Piecemeal legislations amount to Acts in isolation when they lack interoperability that can give them locus for global competitiveness."
Executive Director of Paradigm Initiative, Gbenga Sesan, enthused; "I believe this is a notable moment in 2017. And news like this strengthens our faith in the Nigerian legislative system; in believing that laws which are of significant benefit to citizens are also taken seriously by our lawmakers. We look forward with renewed hope to the next stage of this process at the Senate."
The Digital Rights and Freedom Bill, according to Olusola Teniola,  President, Association of Telecoms Companies of Nigeria, ATCON,  proposes laws that should protect the most vulnerable in our society that are least able to defend their basic human rights on the World Wide Web and Social Media platforms.
"It is important to note that cyber bullying, cybercrimes and cyber threats usually infringe on one's personal data and aspects relating to data privacy. As such, this bill needs to also be extended or work in unison with data sovereignty, data jurisdiction and protection rights, so that unlawful access by foreign agents that use Nigerians'  data without prior or expressed permission are prosecuted under the laws of Nigeria.
"We need to also protect minors from unsolicited access to the internet and this will need to take into consideration the arguments being made by the Net Neutrality lobbyists, so that there are clear laws and procedures in place that places the responsibilities of likely abuse and oversight in controlling the threats that unsupervised access to the internet may have on children within their human rights."
Teniola further stated "The House of Representatives may need to also look into how this bill will be executed under the obvious disparate number of agencies across the Nigerian landscape. Who drives this bill into fruition and how does this relate to the commonwealth development of the Freedom of Expression that underpins the way and manner the internet had existed to date?"
The bill, according to Jimson Olufuye, Chairman of Africa Information and Communication Technologies Alliance, AFICTA, is a step in the right direction. "It simply means that rights available offline also apply online and irresponsible posts online could attract judicial challenge. Freedom carries equal measure of responsibility."