The Lagos State Government on Friday morning explained how the special adviser on Commerce, Industry and Cooperative to Governor Akinwunmi Ambode died.
Deji Tinubu, a former chairman of Lagos State Sports Commission, slumped while playing five-a-side match with fellow participants at the ongoing retreat of members of the state executive council and permanent secretaries at the Jubilee Chalets, Epe, the state's commissioner for information Kehinde Bamigbetan said in a statement.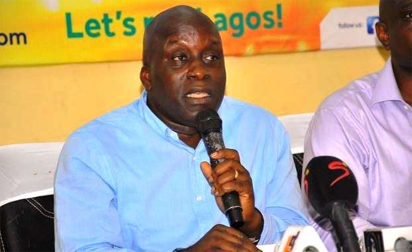 Bamigbetan said doctors and nurses rushed to give him first aid and he was immediately taken to the General Hospital, Epe where he was confirmed dead
"We are still in shock. All of us at the State Executive Council are in disbelief. He was a good and committed patriot who brought his passion to his job. He was a gentleman who maintained excellent team spirit. We shall miss him," he said.
An autopsy is expected to b?e carried out while burial arrangements will be announced by the family.
Tinubu was sworn in as Special Adviser on Sports and Chairman of the State's Sports Commission on October 19, 2015.
He was recently moved to take up his new portfolio.
The late Deji Tinubu was the son of late Kafaru Tinubu, one of Nigeria's foremost police officers. He is survived by an aged mother, Bintu Tinubu and wife, Yemisi.