Manchester City's Spanish international forward David Silva missed four matches recently because his prematurely-born baby son is fighting for his life, he revealed on Wednesday.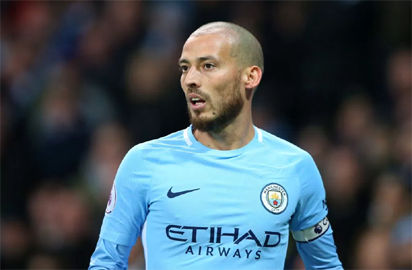 The 31-year-old — who returned to the runaway Premier League leaders starting line-up for Tuesday's 3-1 win over Watford after missing four matches — thanked everyone for their support on his twitter account @21LVA.
"Also I want to share with you the birth of my son Mateo, who was born extremely preterm and is fighting day by day with the help of the medical team," he tweeted.
City manager Pep Guardiola allowed Silva to miss his side's league games with Tottenham, Newcastle and Crystal Palace and their League Cup win over Leicester said Silva's priority should be his family.
"He's free to stay or leave, it depends," Guardiola said.
"He wants to stay because he enjoys it a lot, but family is the most important thing in life.
"It doesn't matter if we drop a lot of points because he is not here. I will never push him. Some days he will be here, some he will be out, it depends how his family is."
Silva's former club Valencia — for whom he made over 150 appearances — tweeted their support for the two time European champion and 2010 World Cup winner.
"Everyone at Valencia hopes that little Mateo is soon at home with his father," wrote the Spanish club.