By Nwafor Sunday
The National President of Igbo youth for positive change in Nigeria, Evang Chinedu Obigwe has advised President Muhammadu Buhari, to take appropriate actions against 'killer herdsmen', noting that his decisions on the recent Benue killings will determine his re-election in 2019 general election.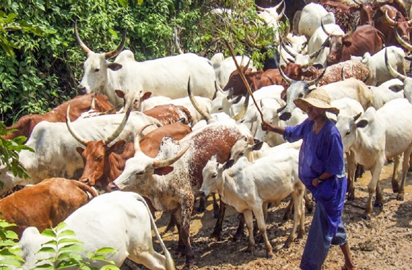 "It's better Mr. President stops treating Fulani herdsmen with kid glove, they want to ruin his administration", he said.
According to Obigwe, OPC Youths co-operated with Obasanjo to achieve success during his administration, same with Niger Delta Militants, during Goodluck Jonathan's regime.
Why would yours be different? He quizzed
In a press release issued to newsmen, Obigwe said the following:
"Fulani herdsmen should not take their fellow Nigerians peaceful disposition as an act of cowardice, no human has the monopoly of violence and mass killing.
"For Governor Lalong of Plateau State, his tactical justification of the Fulani herdsmen gruesome massacre of 73 innocent Benue State indigenes at a period when the deceased were given a mass burial by the Benue State government was wrong.
"The right thing Lalong should have done was to sympathize with his fellow middle belt Governor and the entire people of Benue State rather blaming Governor Ortom for the enactment of Anti-Grazing bill in Benue State.
"All hands must be on desk for the eradication of the Fulani herdsmen unbearable menace in the Country.
"President Muhammadu Buhari should do something urgently because; the evil committed by Fulani Herdsmen has eroded his goodwill and simultaneously turning Nigerians against him.
"If the President fails to take intelligible action against the Fulani herdsmen, he should forget about seeking for re-election in 2019 because Nigerians will not vote for him", the statement reads.