By Samuel Oyadongha
YENAGOA— GOVERNOR  Seriake Dickson of Bayelsa State has assured that the state government will not sack any teacher.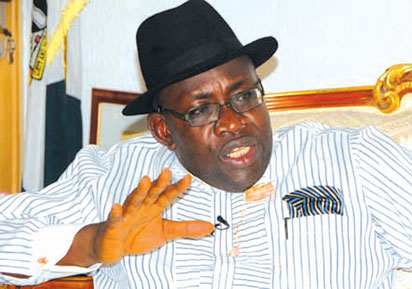 He said the government will rather train and retrain the teachers in the state for greater productivity.
Dickson, in a statement by his Special Adviser on Media Relations, Mr. Fidelis Soriwei, gave the assurance during the inauguration of the Governing Councils of Isaac Jasper Boro College of Education, Sagbama, and the Bayelsa State College of Health Technology, Otuogidi, in Yenagoa.
The governor said:  "You are self-accounting and self-governing but we will give you grant as you have proposed. We expect you to sit down with your management and get only those staff that you need to run effective courses and programmes. Indeed, the only constant factor is the academic factor because they are academic institutions. You need more academic staff.
"The former ways of opening gates of employment to everybody, including unborn children, people who stay away in Lagos and are collecting money, people who are as old as 80 years or more, who should have retired, has to stop.  You have to save that money for your institutions."