Former Vice President, Atiku Abubabar, has urged the home based Super Eagles to do Nigeria proud in the forthcoming African Nations Championship otherwise known as CHAN starting in Morocco later this week.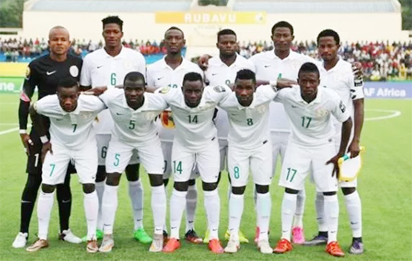 Atiku, who has never hidden his love for the youths and sports, said he was making the call to fire up the players to give soccer loving Nigerians a New Year present by winning the CHAN tourney.
Speaking through his Media aide, Paul Ibe, he declared that the Coach Salisu Yusuf tutored side has enough quality to win the championship and start the year on a winning note for Nigerian Sports.
The former number two man, says that he sees great potentials in the Nigerian youths and one of the tools that can be used to bring out the best in them is Sports.
"We can take the Nigerian youths off all manner of vices through sports and music if we put our mind to it. Sports, he noted, is also a veritable tool for fostering national unity. This is why I am interested in a decent performance by the national team that is going to Morocco."
The new Peoples Democratic Party convert, said he will be following the performance of the team throughout the championship and assured them of his unflinching support.
The CHAN team were expected to have departed Nigeria for Morocco yesterday and will play their first match January 15 against Libya.