Nollywood producer, Chioma Okoye has revealed that her recently premiered Igbo TV series, 'Anyanwu Ututu', is already conquering the silver screen in the south-east part of the country.
Okoye also disclosed that the cast and crew of the TV series  are currently going from one place to another promoting the series and ensuring that everyone endorses it.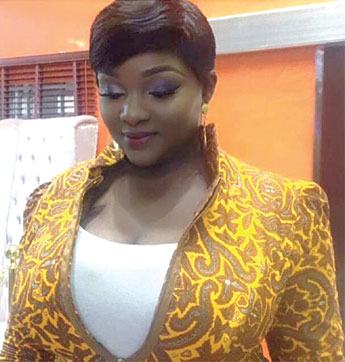 The TV series, focusing on the life, traditions and world views of the Omabala people, premiered last November,in Awka, joining Chigozie Atuanya's "Chetanna" which also hit the cinemas for the first time in the state. It's  premiere, however,   reflected  the importance the people attached to any thing that promotes the Igbo culture and tradition  following the impressive turnout of Nollywood stars  at the event.
Leading other notable Igbo movie stars to the event which was rated as the biggest outing in the sleepy city of Awka in 2017, were Pete Edochie, Patience Ozokwor,  Harris Chuma, Bruno Iwuoha. Others were Ada Uko, Prince Uchechukwu Ndigwe, Chinwe Owoh and a numerous other Nollywood stars. For Okoye, the project is to serve as a showcase of Igbo language and culture and take Igbo people back to where they belong in the entertainment industry.
Lamenting the lack of Igbo movies in the market, the actress-turned-film maker said the coming of the TV series has definitely changed the face of filmmaking in the southeast. She also noted that the project was inspired by her love for the culture and Igbo family history.
Recall that Okoye recently urged the governors of the five eastern states to empower Igbo filmmakers, saying "Igbo movies are lacking in the market."