By Nwafor Sunday
A resident of Awka, Mr. Johnson Obinze has expressed apathy along with many other residents in Awka metropolis over the billed Anambra Central Senatorial election today, newsmen report.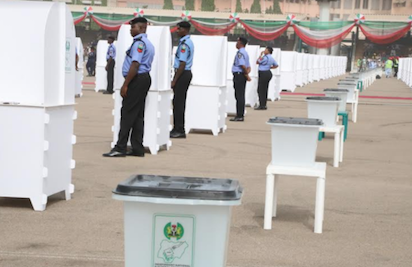 While others were busy with their daily routine, Mr. Obinze, a vulcanizer was not seen different. According to him, "I have mouths to feed at home, so I will rather come out and work than go to vote. Luckily, cars are allowed on this express (Enugu Onitsha expressway) so I will get some work despite the ban on movement", he said.
Moreover, Some of the youth in the city were seen with their sports kits obviously going to play games.
One of them, who pleaded anonymity, said he would rather play football than vote. In his words, "What do I have to gain from voting in this election?"
Motorists were not left out as cars have been seen moving around the city unimpeded. The outcome of the election is what newsmen are waiting for.
Subscribe for latest Videos