By Harris-Okon Emmanuel
UYO—Akwa Ibom State Government on Thursday declared that it has contributed over 40percent to the achievements of President Muhammadu Buhari through revenue accruing to the nation from oil and gas production in the state.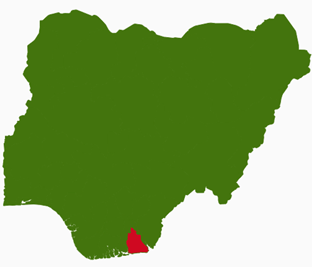 Commissioner for Information and Strategy, Charles Udoh, who stated this, said notwithstanding the immense contribution of the State to the nation coffers, it has been denied several federal projects.
Udoh maintained the state has continued to strive to position itself as a destination of choice for tourists and investors despite the negligence by the federal government, disclosing that the state government has upgraded key facilities within, especially road network and the airport runway to category two to ensure landing even in difficult weather.
Speaking on efforts so far to ensure relocation of offices of International Oil Companies to the state, Udoh said the ongoing 21-storey building embarked upon by Governor Udom Emmanuel would have state-of –the art facilities for offices.
"We know how much ExxonMobil is paying as tax to Lagos State government. Now we are constructing a 21 storey building with the intention to gradually increase it to about 30. This is a smart building with standard facilities for a modern office. So ExxonMobil would no longer have any excuse for not relocating to the state". he said
He lauded the people of the state who are actively engaging in rice, cocoa and cassava plantation to create wealth for them, but however advised those who were yet to figure out a future plan for themselves to join forces in the fight to move the state to greater heights.
The Information and Strategy Commissioner reminded parents that education was free in the state, aimed at ensuring that every Akwa Ibom child was allowed access to education, stressing that the state government was committed to developing the children in the state.