By Nkiruka Nnorom
The Nigerian Stock Exchange, NSE, has said that a total of 34 companies and 435 directors have passed its corporate governance rating test, having scored the required 70 percent marks.
The 25 successful companies join eight companies that retained their rating from the CGRS pilot in 2014, bringing the total number of companies rated as of today to 33, while 87 other companies are at various stages of completion of the process.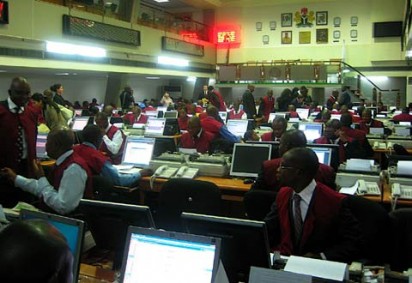 The Corporate Governance Rating System, CGRS, was launched in 2012 by the NSE in conjunction with Convention on Business Integrity, CBi, to rate quoted companies based on their corporate governance and anti-corruption culture, thereby improving the overall perception of and trust in Nigeria's capital markets and business practices.
The companies that scaled through the test include PZ Cusson Nigeria Plc, Unilever Nigeria Plc, Stanbic IBTC Holdings Plc, Nestle Nigeria Plc, African Prudential Plc, Continental Reinsurance Plc, Cornerstone Insurance Plc, Custodian and Allied Plc, Dangote Sugar Refinery Plc, eTransact International Plc, Flour Mills of Nigeria Plc, Forte Oil Plc, GlaxoSmithKline Plc, Guaranty Trust Bank Plc and Guinness Nigeria Plc.
Others are Honeywell Flour Mills Plc, Lafarge Africa Plc, NEM Insurance Plc, Nigerian Breweries Plc, Red Star Express Plc, Sterling Bank Plc, Transcorp Hotels Plc, United Capital Plc,  Wapic Insurance Plc and Wema Bank Plc.
Addressing a press conference to announce the certification of successful companies, Ms. Tinu Awe, Chairman, Steering Board and Executive Director, Regulation, NSE, said: "The period between 2000 and 2010 were difficult years for businesses around the world, littered with major corporate failures due to corruption and poor corporate governance, as well as financial crises that shook many economies.
"Companies have since then been evolving their ability to improve board structure and responsibility, business ethics and anti-corruption; transparency and disclosure; internal and external audit and control and ways to better protect stakeholders and shareholders' rights.
Nigerian companies have not been left out of this evolution where better business leadership and performance is expected to lead to improvements and growth in the Nigerian economy as a whole."