By Rose Moses
Going by the popular quote attributed to French philosopher, Joseph de Maistre: 'Toute nation a le gouvernement qu'elle mérite,' but translated in English in several variables, including "Every country has the government it deserves" and "In a democracy, people get the leaders they deserve," politicians alone should not be blamed for present day Nigeria's woes.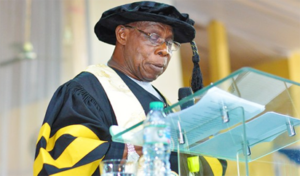 If a"nation" is to be understood as "the people," it would therefore mean that people choose governments in democracies.
Like his first coming in 1984, though under the military via a coup, President Muhammadu Buhari's emergence in 2015 as an elected president was welcomed with unprecedented enthusiasm by the people.
Many accepted his government and saw in him the expected messiah after what they termed 16 years of wasteful leadership by the PDP. They had looked forward to progressive changes for the better.
But students of history never forget. They saw through the thick and over-size credibility garb Buhari was adorned in while his candidacy was being sold. The saying that a leopard can never change its spot, therefore, resonated in many places and actually earned for those playing the tune names such as 'Wailing Wailers,' 'Haters,' among others by government officials.
But that did not deter students of history from maintaining that real reason for the very slow pace of governance in 1984, as also announced by the military boys that plotted the coup that ousted the Buhari administration on August 27, 1985, was mostly due to lack of unanimity of purpose among the then ruling Supreme Military Council (SMC).
The concept of collective leadership was said to have been substituted by stubborn and ill-advised unilateral actions that destroyed the principles upon which the government came to power. That government was also accused of directing all its energies at opposition, real or imagined, to the detriment of effective leadership.
The result was bad economy, daily increase in inflation, government's continued distancing of itself from the people, whose yearnings and aspirations were ignored.
Uncertainty and stagnation in government became the order of the day, a route that many were unwilling to travel in 2015, the sermon of born-again democrat being preached then, notwithstanding.
But alas! those for Buhari had their way, and their way was collectively binding on all.
Two years after, going to three, most of the things the Buhari military government was accused of in 1985 as reason for its sacking seem to be staring us on the face.
The issue of gross misuse of power has led to the government being viewed in many circles as the biggest disaster in the history of governance in Nigeria.
Despite the tendency to heap all blames of its inefficiency on past government, most of Buhari's initial supporters appear to be seeing differently now.
We are not just seeing yellow card, but a red one issued to a government by those that actually installed it.
It seems they can no longer remain passive and watch a small group of individuals, known as cabal, misuse power to the detriment of national aspirations and interests.
And so, we have a 'Third Force,' a group the Nigeria Intervention Movement (NIM) secretariat in Abuja described as "a pro-democracy movement and pressure group of like-minded Nigerians committed to changing the political order it claims has failed to fashion a Nigeria that works for all.
However, almost all members of the group have been part of the system that must have brought us to where we are today.
With former President Olusegun Obasanjo now joining the growing number of 'wailers' in the country, the Buhari government obviously, must have frittered away the goodwill it hitherto enjoyed, despite all odds.
Which brings to mind another quote by same Joseph de Maistre: 'man may well have covered over and, so to speak, encrusted the truth with the errors he has loaded onto it, but these errors are local, and universal truth will always show itself.'
Moving away from mistakes already made and what were said of them, the question now is: How good is a Buhari, with his age, health and style of leadership; perhaps now clearer to all, for Nigeria in 2019?
In a strongly worded 13-page statement garnished with allegories, Obasanjo, during the week, declared that Buhari is not the answer in 2019.
Although he acknowledges supporting him in the 2015 election, Obasanjo feels differently and disappointed now. In his statement, where he slammed Buhari for turning a blind eye to corruption within his government, his harshest words were actually reserved for what he described as the President's clannishness, lack of understanding of the dynamics of politics, and his tendencies to pass the buck of his government's inadequacies to the immediate past administration.
In the special press statement he entitled, "The Way Out: A Clarion Call for Coalition for Nigeria Movement," Obasanjo is asking Buhari not to re-contest, but instead honourably "dismount from the horse" to join the league of the country's former leaders, whose "experience, influence, wisdom and outreach can be deployed on the side line for the good of the country."
Considering that man, as Joseph de Maistre would again say, is insatiable for power; infantile in his desires and, always discontented with what he has, loves only what he has not and therefore despotic in nature, will Buhari heed this counsel?