Dear Bunmi,
I'm still madly in love with my ex and it's making it impossible for me to move on. I have never known for sure if he's over me but when 1 tried to contact him, he didn't respond, so I gave up.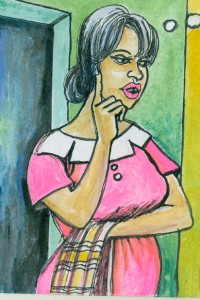 It's driving me crazy and I feel I won't be happy with anyone else until I am properly over him. Have you some tips on how to move on?
Motara by e-mail.
Dear Motara,
Your ex isn't making it impossible to get over him – you are, by keeping up trying to contact him. Sorry to be so blunt, but you have given him the chance to respond and he's blanked you. It's time to move on. Delete his number. Dump
him from your social media. Spend time on yourself and not on an ex who doesn't deserve it. Take up a hubby or meet up with old friends. It's time to take your life back!