By Chioma Obinna
To mark this year's World AIDS Day, Red Ribbon Coalition is targeting 30,000 Nigerians in 11 states for HIV Counselling and Testing, HCT.
Addressing journalists at a media parley in Lagos, the Sustainability Manager, Coca-Cola West Africa, Mr. Osita Abana enjoined Nigerians to join the cause of fighting HIV/AIDS and stigma.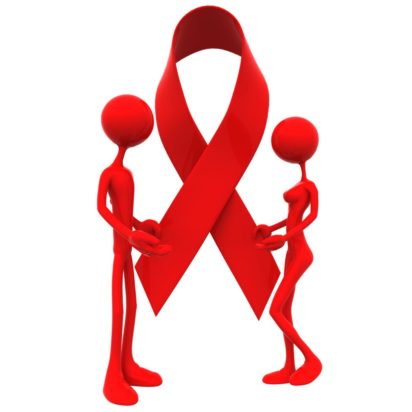 His words: "Today is an important day for us because it's a day to talk about issues very close to our heart. When we talk about public health globally, it's hard not to talk about HIV/AIDS and the work is in progress to remove stigmatization and discrimination  of people living with HIV/AIDS.
We are pursuing the mission of making the world HIV free with our partners from other organizations and private individuals to move faster.
"At Coca-Cola we are working along with strong stakeholders to ensure that we drive messages about HIV/AIDS. We believe we can't just be a company that only sells drinks because businesses can on drive in healthy society, we can't do business where there is high mortality. That's why we are here to drive health and wellbeing to fight stigmatization and discrimination with people living with HIV/AIDS.
HIV Cascade of Care Specialist, Society for Family Health, SFH, Mr. Emmanuel Olaoti noted that the coalition is shouldering the need for accessing quality treatment and to provide up-to-date information about HIV/AIDS to the people.
Olaoti explained that since 2014 the red ribbon coalition started with just three states in Nigeria reaching out to just 10,000 and later improved to over 20, 000 and this year we have reached out to over 30,000 Nigerians through our campaigns.
Speaking, former Lagos Coordinator, Network of People Living with HIV/AIDS in Nigeria, Ibrahim Umoru, noted there are numbers of Nigerians living with HIV/AIDS who do not have access to quality treatment.
Ibrahim charged public office holders and politicians on fighting the course of government providing and supporting victims of HIV/AIDS in accessing quality treatment and ensuring affordability.
On her part, the executive secretary of Youth Empowerment Foundation, YEF, Mrs. Iwalola Akin-Jimoh stressed that the coalition will be looking more into providing adequate information to the youths to prevent them from HIV/AIDS to secure their future.
"We are ensuring that young people have access to information. We believe that young people have enough energy and we need to shift focus on them so to have access to information on HIV/AIDS and reproductive health.
We need to feed them with information because what causes pregnancy which is sexual intercourse also can lead to HIV/AIDS.  So it is important to address these issues using all forms of activities like; football matches, drama  and concerts among others. and all, just to give them up to date information about HIV/AIDS" she said.