By Olayinka Latona
Single youths and married couples have been advised to allow God take the centre stage of their lives to overcome series of societal challenges for them to experience blissful marriage as ordained by God.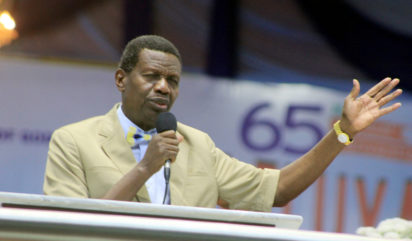 This admonition was given by various speakers at a special Singles & Married seminar by the Counseling Department of The Redeemed Christian Church of God, RCCG, Lagos Province 20, Christ The Lord Central Parish, Lekki Phase 1, Lagos.
The theme of the programme was: "Marriage as intended by God."
Speaking on the essence of the marriage seminar, co-ordinator of the Counseling Department, RCCG, Lagos Province 20, Deaconess Agnes Olowokandi, explained that the programme was organised to proffer solutions to several marriage-related challenges that both singles and married couples confront, adding that the issue of domestic violence and high rate of divorce is of major concern to the church.
In her words: "The purpose of the seminar is to underscore the importance of marriage as ordained by God. We have realised that one of the major areas that devil torments some Christians is in the area of marriage and that is why the Counseling Department decided to look at those ingredients that make a blissful marriage and why some marriages fail."
In their different submissions, the two speakers at the event; the president of Family Booster Ministry, Pastor Bisi Adewale and Rev. Abi Adebanjo advised that those looking for a great marriage must first examine how God created the concept of marriage from the beginning and consistently go to the foundation of marriage which is God.
Enumerating some of the marital challenges in the society today, Pastor Adewale, who speaks on "Marriage as God intended," described lack of preparation, selfishness, greediness, and that most people do not prepare for marriage as they only spend several months to prepare for wedding.
He also called on government to introduce a family course in all schools that will train and expose students on how to be good mothers and fathers right from primary level.
"Lack of knowledge is responsible for marital problems. There is no school anywhere you can study marriage. In those days, people were taught civic responsibility and how to be patriotic but there was no teaching on marriage; what is the role of the man, the woman and the child-ren,"he said.
Continuing, he said: "For example, we have been talking about the great effect of corruption in our country. We cannot stop corruption until we first build the family because the society is an offshoot of the family. If the government wants to do well they should focus on the family."
In her presentation titled: ˜The Virtuous and Wise Woman," Rev Adebanjo described a virtuous woman as one who uses her faith in God to turn an awkward situation around her home to a pleasant one and one who also serves her husband, family, friends, neighbours and church."