By Nwafor Sunday
The National Co-coordinator APGA Media Warriors Forum, Evang. Chinedu Obigwe on Sunday urged Nigerians to pray for President Muhammadu Buhari to succeed in his quest to make Nigeria a united and peaceful nation.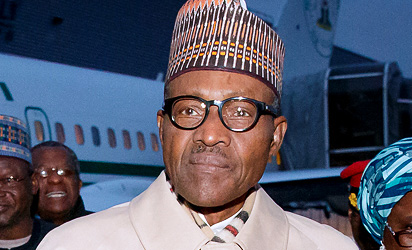 He made the call while wishing the president a happy 75th birthday. "I wish President Muhammadu Buhari a sound health and long life as he marked 75 year today. "Buhari deserves the prayers of Nigerians to succeed in office because if he fails, we Nigerians will feel the devastating effect of his failure", he said.
Obigwe also commended the President for resisting the pressure to compromise the last November 18th governorship election thereby making the election the most transparent election devoid of Federal government manipulation.
He said that with the Father figure role played by Buhari in the just concluded November 18th election that he (Obigwe) doubts if the President is an ethnic bigot as being claimed by his critics.
The National Coordinator equally commended Governor Obiano for debunking the rumour that he will run for the office of the President in 2019, noting that Obiano's selling point was nothing else but uprightness, truthfulness and goodwill devoid of hanky panky games.
Obigwe said that even the opposition leaders in Anambra, the likes of Senator Chris Ngige do tell people in secret that Governor Obiano is a good man whose words are his bond.
He advised other Southeast Governor's to have a deep reflection on Governor Obiano's call on them to defect to APGA ahead of the 2019 election or risk being swept away by APGA unstoppable hurricane.
He further said that it is in the interest of the people of the region for them to come together under APGA as a formidable political platform to enable them to put a stop to the marginalization of igbo in the Country.