…Says APC not equipped to govern
By Dirisu Yakubu
ABUJA-The Peoples Democratic Party (PDP) has assured Nigerians that in 2018, it will play robust and vibrant roles to put the ruling All Progressives Congress (APC) on its toes.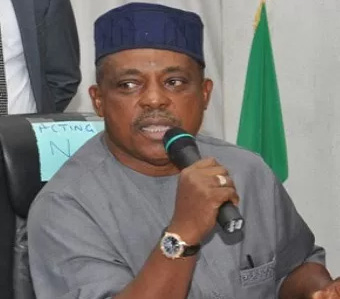 National chairman of the party, Prince Uche Secondus in a new year message signed Ike Abonyito Nigerians added that the worst is over for the PDP, noting that the party is now ready and re-energized to play its statutory role in the polity to deepen the nation's democracy.
" 2017 was tough for us but the worst is over. We are now more than ever determined to take power back in Nigeria because the writing on the wall is clear that the ruling party cannot cope
"We sympathize with Nigerians for the hardship they have been going through in the hand of APC administration but (we) assure them that there is a light at the end of the tunnel.
Prince Secondus further noted that in the out going year, the APC government dragged the country almost to the point of disintegration due to "Its parochial and exclusive approach to governance.
He explained that having gone through the political turbulence, the party has learnt its lesson and is now refined and focussed to regain power.
The National Chairman appealed to all critical stakeholders in the nation's democracy including the media and civil society groups to stand up to their responsibilities and hold incumbent administration accountable.
"In the out going year, we all witnessed how APC government snubbed our courts as well as resolutions of the National Assembly. Such things are dangerous and antithetical to good governance and democratic growth.
"The new year 2018 is strategic and critical in the political life of the nation because activities in the year will determine the success or otherwise of 2019"
While wishing Nigerians a prosperous New Year, Secondus charged members and leaders of the party to put all hands on deck in the interest of the party