By Emmanuel Elebeke
The Executive Vice Chairman of the Nigerian Communications Commission, NCC, Prof. Umar Danbatta has said Nigeria runs the risk of losing the benefits of emerging technologies unless the private sector partners with telecommunication operators in bridging data divide.
Danbatta stated this during his presentation of Leveraging on ICT for Sustainable Economic Development, at the 16th Meeting of the Joint Planning Board and National Council on Development Planning, NCDP, in Minna.   He revealed that the total of 37,104 km of fibre network deployed is a far cry from national infrastructure needed to bridge data divide in the country.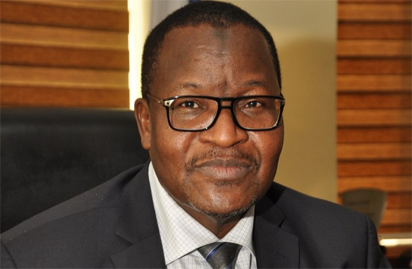 "The current 21 percent broadband penetration and 90 million teledensity in the country are unacceptable to the Commission as it is working hard to meet the 30 percent broadband penetration target in 2018.
''Even with success recorded in voice, if not replicated in data, we cannot claim to be successful. We have 10 terabytes of fibre ready to be deployed but we cannot deploy this capacity due to lacking infrastructure. That is why the Commission is seeking to avoid a repeat of the negative effects of data divide in other countries,'' Danbatta said.
The EVC, who attributed the paucity of infrastructure in the country to lack of funding, urged banks to support the operators in the deployment of infrastructure to the hinterlands, insisting that 'that is the only way to go.'
As regards NCC, he said the Commission has been doing a lot in bridging data divide by providing infrastructure in schools and other overlooked areas as well as giving subsidy to the operators through the Universal Service Provision Fund, USPF. ''Funding has always been the challenge. You need a lot of funds to roll out infrastructure.
We still encourage banks in Nigeria to support operators. One of the things we are doing is to ensure that the infrastructure companies are licensed. So, we are putting up advertisement for expression of interest and we have gotten a number of people who are interested."
''We are working on it and will soon announce those licensed. With their coming in, they will build their network, which is how we are going to achieve the 30 percent target."