By Princewill Ekwujuru
Managers of the first app based tricycle taxi, says it is planning to deploy an additional 10,000 high-tech tricycles into its operation in Lagos State.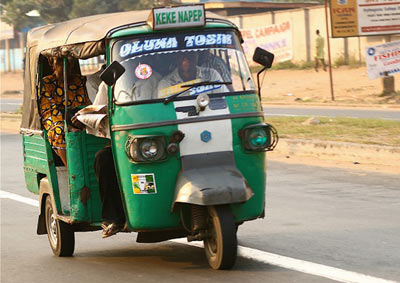 Chief Executive Officer and Co-Founder of Matattu, Engr. Samuel Ajiboyede, made the disclosure earlier penultimate week during the signing of a Memorandum of Understanding between his firm and Tricycle
Owners and Operators Association of Nigeria, TOOAN.
Speaking at the event, Ajiboyede stated that Matattu which has already started operation in some parts of the state, will change the face of last mile transportation system in the state.
"We have already started operation in some parts of Lagos. In next few months we plan to inject about 10,000 Matattu into our operation.
What we are bringing in with Matattu is efficiency, affordability and convenience. Matattu will create more jobs and opportunities for the growing number of unemployed youths.
"For the customers, it is affordable and convenient. We are already in partnership with the Federal Road Safety Corp, FRSC for the training of all our drivers.
"The beauty of Matattu is that it allows people to do more than one job. With our ride sharing plan, someone can work for Matattu on part time bases. So they can do their regular jobs and still use their spare periods to work as Matattu drivers.
"Our investment plan also gives opportunity to people to buy any quantity of Tricycle and put them into our system."