Kogi Governor's image maker, Kingsley Fanwo has said the State is struggling to find her feet after "devastating blows of a corrupt past".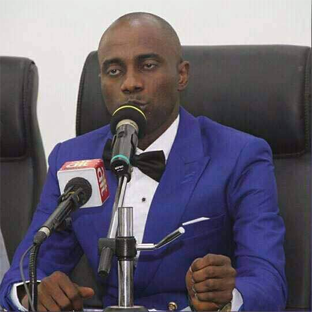 According to him, the State was "bedridden with corruption" for more than a decade before the advent of the current administration, insisting that Governor Yahaya Bello's administration is working hard to reposition the state.
His words, "For 13 years, Kogi State was in a mess of corruption and without direction. Our commonwealth was wasted while our infrastructures were left to rot.
"Today, government is repaying loans that were taken and shared by top government officials in bizarre circumstances and crude methodology. We are servicing stolen loans with funds that would have been deployed to building roads, hospitals and schools.
"We thank the ICPC for wading in to show the world that in the present day Nigeria, stealing is corruption. What belongs to the state must come to the state.
"Every month, millions of naira go into servicing loans the previous government took and either stole or misappropriated. The 2 billion naira SME loan that was taken and shared would have empowered thousands of our youth".
Fanwo said the present administration in the state have put measures in place to ensure corruption no longer thrive in the system, assuring that any government official found to be involved in any act of corruption will be exposed and prosecuted.
"What is happening to former officials of the Kogi State government now is a lesson to all that corruption is no longer the Vogue in Nigeria. Kogi had set the pace when people who were found to have involved themselves in sharp practices were exposed and prosecuted. The administration of Alh. Yahaya Bello will continue to wrestle corruption to the ground.
"The corruption of the past has made today difficult as we continue to pay for loans that added no value to the state. We call on security agencies and financial policing institutions to help us repatriate our funds for the benefit of the people of Kogi State".