Rome – Italy aims to deploy up to 470 troops to Niger to help tackle traffickers, the military General Staff said.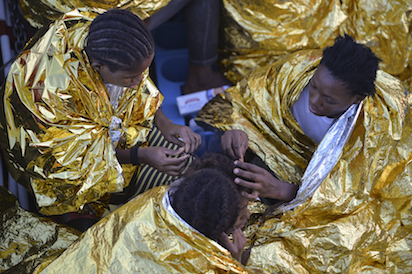 Prime Minister Paolo Gentiloni said on Dec. 24 that some of the 1,400 Italian troops now stationed in Iraq could be transferred to the Sahel region in West Africa, which includes Niger, after victories against Islamist militants in Iraq.
Gentiloni said the redeployed troops could also help to combat terrorism in the Sahel.
The military said in a statement that a reconnaissance mission was underway in Niger to help decide the scale of the assistance, which the African country's government has requested but which still needs to be approved by Italy's parliament.
The general staff said if the necessary approval is given, Italy would aim to gradually send up to 470 troops, probably posting an average of 250 over the course of a year.
"The aim of the mission is to increase the operational capacity of the Niger forces and put them in a position to guarantee stability in the area and fight illegal trafficking of migrants," the military added.
Italy's president dissolved parliament on Thursday ahead of an election due in March, but lawmakers will continue to meet, and could approve Gentiloni's request to transfer the personnel.
Italy is especially keen to help tackle the people-smuggling gangs because it has borne the brunt of seaborne illegal migration to Europe from Africa.
No fewer than 600,000 people have made the perilous journey across the central Mediterranean from Libya in the past four years.
Arrivals have fallen sharply since officials working for the UN-backed government in Tripoli persuaded smugglers to stop boats leaving and the Libyan coastguard stepped up interceptions at sea. (Reuters/NAN)