By Festus Ahon
ASABA—SPEAKER of the Delta State State House of Assembly, Chief Sheriff Oborevwori, yesterday, explained that the increase of the 2018 appropriation bill recently passed by the House by N10 billion was necessitated by the need to capture some critical areas that were left out when the budget was drawn up by the executive.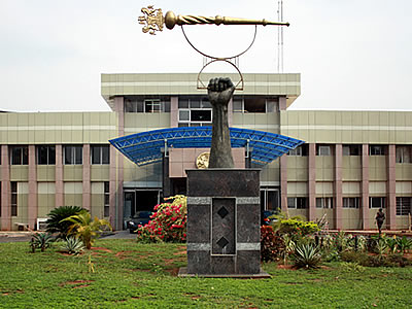 This came as he blasted All Progressives Congress, APC, chieftain, Dr Cairo Ojuogboh,  who had  accused the state government of operating a blank budget, claiming that Ojougboh was taking his perceived hatred for Governor Okowa too far.
Oborevwori, in a statement, said: "The state governor, Dr Ifeanyi Okowa, had on  October 19, 2017 presented the state's 2018 Appropriation Bill of N298 billion, and the State Assembly on November 30 2017, exactly 42 days after it was presented, passed the bill and jacked it up to N308.888 billion."
While debunking the insinuation that it was an affront on the executive, Oborevwori said: "It shows the independence of Delta State House of Assembly. It shows the extent of the free hand Governor Okowa, a seasoned administrator and experienced lawmaker, has given to the House to do its work in line with the dictates of the constitution of the Federal   Republic of Nigeria. I respect him for that and I wish other state governors will emulate such. Let me tell you, from the records, the passage of the 2018 appropriation bill was unique and painstakingly carried out. It went through all the legislative processes of lawmaking. From first reading of the bill to robust debates during second reading before it was subjected to scrutiny by the House Committee on Finance and Appropriation, with all the other standing committees as sub-committees.
"There were some realignments and adjustments, movement of funds from some heads to areas of more critical need. Following the submission and receipt of the report of the House Committee on Finance and Appropriation, the House resolved into Committee of Supply to further scrutinize the budget. All the sessions and annexures were accorded critical analysis and considerations with amendment effected by majority votes.  In all these processes, there was no single interference by the governor. He allowed us to do our work, while doing his as the state's Chief Executive," commending members of the House for their renewed dedication to duty since he assumed the leadership of the House."
Oborevwori assured that the state legislature would continue to be on the same page with all critical stakeholders in the Delta State Project to grow the state, stressing, "every Deltan needs to close ranks to move the state forward. The present governor of the state is very prudent in resource management."