By Chidi Nkwopara
OWERRI—IT was a bleak Christmas celebration for civil servants in Imo State, as the December salary promised by Governor Rochas Okorocha, failed.
Some civil servants, who recounted their ordeal to Vanguard yesterday through the telephone, lamented that "the lucky ones were only given their November salary cheques, which have not cleared till today" (yesterday).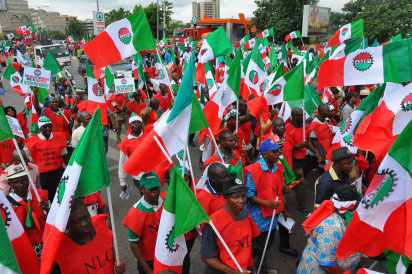 The respondents further disclosed that the last working day for the year, was December 22, pointing out that the unlucky ones will go for their cheques after the two-week holiday announced by the governor.
"I was issued my November salary cheque last Friday. We were told that the December salary cheque will be issued soon, but this cannot be earlier than after the two weeks holiday announced by the governor," a female respondent (names withheld) said.
What troubled her most was that the cheque could not be cashed across the counter.
"I was forced to pay the cheque into my personal account and as expected, it will take about three to four working days to be cleared. This will be way after Christmas and possibly the New Year," the woman said.
Another male civil servant expressed reservations on why government reneged on the two months salaries it promised workers.
"Honestly, it is no longer pleasurable to work as a civil servant in Imo State. Workers are demoralised and the system has been badly bastardized. We have bad stories to tell, but this will be for another day," the man lamented.
Meanwhile, some displaced traders in Owerri, have condemned the government for "not respecting it's contractual obligations to workers."
Nathan Ike-Okoye reminded government that money circulates when workers are paid as at when due.
"It is very sad to note that government is not respecting it's contractual obligations to workers. It is also sad to note that government is prepared to spend millions of public money for Christmas and New Year decorations", Ike-Okoye said.
It was his considered opinion that " these decorations are meaningless when workers and pensioners are not paid their salaries and pensions ".