By Emeka Anaeto
Stanbic IBTC
This is our concluding part in this series on the SME-focused loans provided by Stanbic IBTC Bank, in a total of four previous editions.
We have discussed the bank's offer they call SME Overdraft and another it calls, Business Loan
for SMEs, which we bring to concluding part here.
In the last edition we noted that the Business Loan for SMEs provides funds which you can repay over one to five years, while repayment for the loan is in monthly set installments.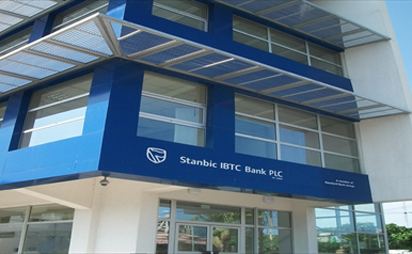 We now conclude with the requirements for accessing the business loan.
Some of the basic things you need to apply for the loan include your registered business name accompanied with a business registration certificate.
This will also include the full names and capacities of those who will sign the loan documents.
Added to these is the CV of each member of the management team of your company.
You are to attach the business plan which should state clearly the reason why you need the loan.
The bank also expects you to provide your business' financial statements, including an income statement, balance sheet and cash flow statements.
You also need to provide Personal Statements of Assets and Liabilities of all the partners, members or directors of the company.
A 12 month cash flow forecast, indicating the capacity of the business to generate enough income to repay the loan.
The bank expects you to provide an amount of your own contribution to the business funding and the source of the funds.
If you do not have a business account with Stanbic IBTC Bank you must provide the business' bank statements for the past six months.
It should be re-emphasized again that this discussion is by no means exhaustive of all there is in the bank's requirements for granting loans. But they could serve as basic information while more information could be obtained by visiting the bank.
We shall start 2018 with other banks' loan provisions for SMEs.