By Oluwaseyi Adeshina
In order to save the lives of people living with sickle anaemia, Bola Omoteso Memorial Watch, BMW, Foundation, has called on Nigerians to show love, care and concern to people living with the disorder.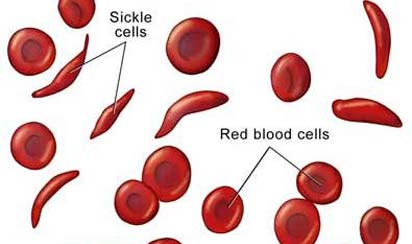 The founder of BWM, Dr. Omolola Omoteso who made the call in Lagos during the Foundation's, 2017 Colloquium also urged people with sickle cell to study the condition and identify carefully what triggers their crisis and also be alert when the crisis comes.
Omoteso who distributed free drugs and other items explained that this year's colloquium was to advocate proper management of the disease as well as educate parents, guardians and care givers about the condition.
The programme was also designed to communicate to parents and guardians of those living with the disease to go for their monthly check ups and also take care of themselves because most time parents with kids having this disease put all their efforts in taking care of the child while neglecting their own health."
Speaking, the Executive Director of Sickle cell Advocacy and Management Initiative, SAMI, Mrs Toyin Adesola urged government to provide newborn screening machines in order to detect sickle cell at birth as early detection bring about proper management not only for sickle cell but also for other defects from birth.
"If babies are screened from birth then those with sickle cell anaemia will live longer like every other person because parents of such child are aware of the condition from the beginning and so right care must be given. Discovering sickle cell anaemia late in children is dangerous to such child and parent."
Adesola also warned that before getting married, blood group test should be conducted in three to four hospitals to avoid baby being born with sickle cell disease.