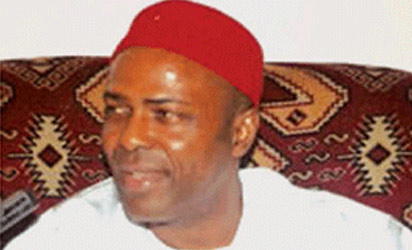 Onu: ANPP leader
By Simon Ebegbulem
THE Minister of Science and technology, Dr Ogbonnaya Onu, yesterday at the 15th meeting of the National Council of Science and technology in Benin City, said apart from agriculture, the Federal Government planned to exploit its potentials in Science and Technology go boost its economy.
Meanwhile, the Federal Ministry of Science and Technology has pledged its support for the various science and technology-based development initiatives of the Edo State Government.
Speaking at the occasion, Dr Onu, who commended the Edo State Government for its scientific approach to governance, stressed that science and technology hold the potential to developing the country beyond crude oil.
In his remarks, Governor Godwin Obaseki, highlighted his administration's adoption of ICT-based reform initiatives in the state's civil service, revenue collection and explained that the Edo State government was committed to data-driven governance.
Obaseki who was represented by the Commissioner for Science and Technology, Emmanuel Agbale, said a strong partnership between the federal and Edo State governments would support the state government's various technology-based initiatives in the educational, agricultural and other sectors.
Onu urged that innovativeness and the commercialisation of research findings be given prompt attention.
"The ministry has started the implementation of a road map on Science and Technology which is target to run from 2017 to 2030 to mitigate the problems being faced in the country.
"Science and technology will drive productivity, competitiveness and economic activities in all sectors of the economy via protection of intellectual property in the country and commercialisation of research findings which would be sustainable via private sector partnerships," the minister said.
He assured that the federal government was determined to halt the negative trend of importing raw materials and products that are available in the country.
He explained that data from the Nigerian Bureau of Statistics show that the Nigerian government, between 2010 to 2015 spent about N43 trillion on the importation of raw materials that could be sourced in the country.
He added that the Federal Ministry of Science and Technology was working on a competitiveness innovation roadmap that will help the country save N3trillion in the next three years if raw materials are locally sourced.