By Henry Umoru
ABUJA- FOLLOWING the crisis that erupted between two cult groups on Sunday Christmas Eve, the Federal Capital Territory Administration, FCTA yesterday imposed a six to six indefinite curfew on Bwari township.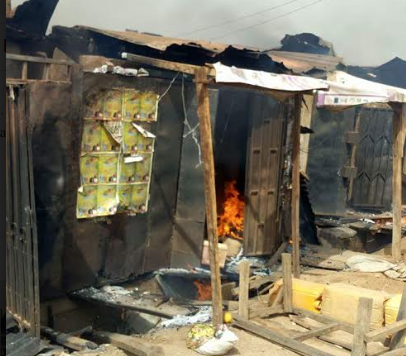 Declaring the curfew yesterday, FCTA Minister Malam Musa Bello said that three people lost their lives to the incidence that claimed the entire ancient market of Bwari.
As at the time of filing this report, emergency workers were trying to put out the fire that razed down the Bwari market.
It was also gathered that the fire escalated due to attitude of irate arsonists who chased away the emergency workers that wanted to put out the fire.
It was however gathered that the crises was as a result of disagreement over membership of the group.
Though the identity of the cultists who started the fire was still sketchy as the time of filling this report, but eye witness account said that a member of the cult group who attempted renouncing his membership was stabbed and later rushed to the hospital, but eventually died on Monday morning.
His death, however sparked counter reaction and reprisal attacks that led to the arson of critical business in the town.
Though the FCT Administration has denied tribal and religious colouration to the story, but many believe that the traditional leadership tussle in the town must have led to the crisis.