After a week of taking some heat for not calling the Rohingya refugees by name in Myanmar, Pope Francis explained his controversial decision on Saturday, saying that he did not want to risk shutting down dialogue with the country's leader.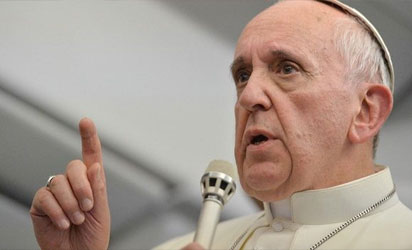 "Had I said that word, I would have been slamming the door," the Pope told journalists on the flight back from Bangladesh.
"What I thought about it was already well known," Francis said, adding that he mentioned their plight on various occasions from the Vatican.
The Pope said in his private meetings that he was able to go beyond his public words.
"I didn't have the pleasure of slamming the door publicly, a denouncement," the Pope said, "but I had the satisfaction of dialogue."
The Pope said he had made meeting the Rohingya a condition of going on the trip, but it had not been logistically possible to visit the refugee camps, although he would have liked to.