By Anayo Okoli
ENUGU—CATHOLIC female knights in Enugu have joined in the fight against rape and other forms of sexual abuse in Enugu and other parts of the South East zone.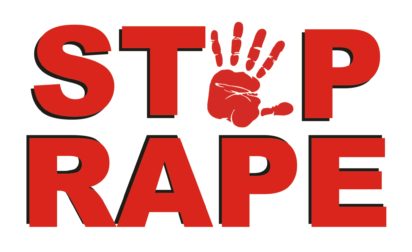 To take their fight far, the women have appealed to Enugu State Government and other governments of the South East zone to partner with them in the fight.
As part of the awareness creation, the women, led by a former Minister of State for Education and Supervising Minister for Foreign Affairs, Prof. Viola Onwuliri, recently  protested in some major streets in Enugu, which took them to the Government House, where they  were received by the Deputy Governor, Mrs. Cecelia Ezeilo, who encouraged them and assured of the support of the  government  in the fight against the ill.
Represented by the State Commissioner for Gender Affairs, Mrs. Peace Nnaji, Ezeilo urged other organizations to join in the fight against the social ill through sensitization and advocacy.
She promised that Enugu State government would partner with the women in the fight against rape and other forms of sexual abuse and described the project as a welcomed development.
"Sexual abuse is the fastest rising crime in Nigeria that has caused a lot of harm to the women folk, with the most startling and alarming being the reports of certain fathers raping their daughters, brothers their sisters and the aged against minors", the deputy governor lamented.
According to her Enugu state was also "in the forefront of the war against all forms of sexual abuse and sexual harassment", but regretted that some victims of rape were the cause of their plight by their conduct.
The deputy governor commended the Ladies Auxiliary of the KSJI in Nigeria for being in the forefront of the fight against rape.
In her remarks, Prof. Onwuliri, enjoined everyone to join hands to fight rape and other sexual assult to a standstill and called on the the governments to protect the vulnerable ones in the society, especially children and women.
The group also noted that female job seekers have most often fallen victims of sexual abuse in the hands of men who wanted to take advantage of them by using sex as abait to offer them jobs.
Prof. Onwuliri lamented that rape and other forms of sexual abuse have become so rampant and worrisome in the society a that if not urgently tackled could destroy the society, the reason why the group resolved to join the fight.
Subscribe for latest Videos