By Dirisu Yakubu
ABUJA – The chances of the South-West geo-political zone of producing the next national chairman of the Peoples Democratic Party (PDP) may have inch a step closer with the last minute withdrawal of yet another candidate, Senator Rashidi Ladoja from the contest.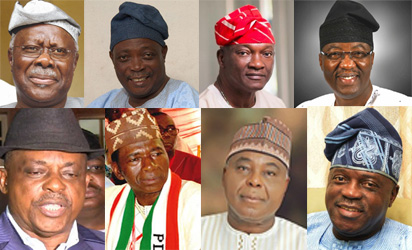 Ladoja, a former governor of Oyo State in a statement said his decision was anchored on the realization that the fewer the candidates from the zone, the better the chances of the South-West to produce the chairman at the elective convention.
The statement reads: "At the close of nominations, seven aspirants from the South-West Zone obtained and returned nomination forms for the position of the national chairman of our great party, the Peoples Democratic Party (PDP).
"From consultations with stakeholders from various zones, we gathered that from all zones, the stakeholders who preferred to back the South-West zone for the position, suggested that we should prune down the number, if possible, to one person."
Ladoja who a couple of weeks ago returned to the PDP, argued that given the support of the North for the South-West; it was only expected that the zone will reciprocate to make the dream a reality.
"The Northern stakeholders went to the extent of stating clearly in a communique, after their meeting, their preference for a South West Candidate.
"To reciprocate these laudable gestures, meetings of the seven aspirants were held with Senator Rashidi Ladoja as the convener on Wednesday 6th, Thursday 7th, Friday 8th and Saturday 9th December, 2017 with the sole aim of agreeing on a consensus candidate. We all agreed that the chances of one person winning are better than those of seven people who are likely to divide the votes coming to the zone.
"Since then, Mr. Jimi Agbaje, Chief Olabode George, Senator Rashidi Ladoja and Mr. Olusegun Aderemi have withdrawn from the race.
"Accordingly I am of the opinion that Professor Tunde Adeniran should become our consensus candidate for the South-West zone.
"I am hereby appealing to all lovers of the South-West Zone to support the candidature of Professor Tunde Adeniran to clinch the position of the national chairman of our great party, the PDP," the statement added.