By Akpokona Omafuaire, Warri
WARRI – THE Federal University of Petroleum Resources Effurun, FUPRE, is set to commence production of vehicle partss which will place the country on its path to development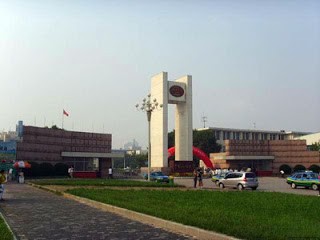 Prof. Akaehomen.O. Akii Ibhadode, Vice Chancellor of the institution revealed this on Wednesday during a press briefing with Journalists.
He also commended President Muhammadu Buhari for assenting to the Bill establishing the Institution into law.
Prof. Ibhadode shortly after being endowed as the occupier of Shell Petroleum Development Company, SPDC's Professorial Chair in Light Weight Automobile Engine Development disclosed that the school is set to pioneer vehicular engines.
"The University is heartily indebted to Mr. President, Muhammadu Buhari that after ten years the University Bill was passed and signed under his guide. We sincerely appreciate him. We graciously commend the commitment of every member of the National Assembly for their critical roles in passing the bill and seeing to it being assented."
Prof. Ibhadode stated that the inauguration of the Shell Professorial Chair for Light Weight Automobile Engine Development has placed the university in the front line as a global centre for research and excellence.
He noted that the professorial chair was instituted in October 2016 to develop local capacities for automobile engines designed and manufactured through structured research and development activities.
The VC also highlighted the institution's challenges to include poor funding, non-participation of stakeholders and poor infrastructures.
He further appreciated the efforts made by several person in bringing the institution to a legal entity.
"In fact, I appreciate our Chancellor, HRH. Alhaji Attahiru Mohammad Ahmad CON, for the various roles he played in bringing us to where we are today.
"We are also eternally grateful to our current Pro-Chancellor and Chairman of Council, Prof. Shehu Abdullahi Zuru and other external and internal council members for the vigor and fresh vitality to push the University to the forefront.
"My appreciation goes to the Ovie of Uvwie Kingdom,HRM. Emmanuel Sideso Abe I JP OON for his support and several other traditional rulers in Delta State who are working positively for the realization of the University 's vision.
"I commend the Senate, Staff and Students of the University for their understanding and support at every turning in the University. The University cannot also forget the support of the entire Uvwie Community. They have truly demonstrated their good neighbourliness to the university."
Ibhadode also disclosed that the university has attained full Accreditation status for all its thirteen academic programs by the NUC and five programmed in the College of Technology by COREN.
#