…Says PDP Will unseat APC In 2019
By Emman Ovuakporie
ABUJA- A member of the House of Representatives on the platform of the PDP, Hon. Henry Daniel Ofongo, yesterday said that former Vice President Abubakar Atiku  will defeat President Muhammadu Buhari  in the 2019 General elections following speculation he may join the party.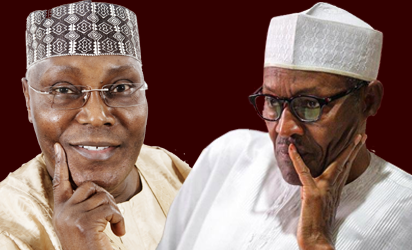 Ofongo  also said that no member of the party would be opposed to his decision to rejoin the PDP.
The  Representative of former President, Goodluck Jonathan in the House, Hon. Ofongo in a chat with journalists over the weekend said Atiku being a founding member of the PDP has the right to return to the party if he so wish, even though, he didn't help see the party through its trying times after losing the 2015 presidential election.
"I want to say that God has seen us through our trying times as a party, because we've been enmeshed in internal crisis, but by the grace of God, today we are out of it after the Supreme court's ruling. And come December 9th and 10th, we will be having our convention.
"And I believe Nigerians have seen PDP rule for 16years before we lost the elections, we've learnt from our mistakes, and Nigerians have equally seen how it is to experience two sides. And by God's special grace, in 2019, PDP will come back to power at the centre.
"And with respect to our former Vice President, his excellency, Atiku Abubakar's resignation from the APC, for now we've not known if he's coming back to the home he built and left. If he comes back, it's his home and I believe PDP as a responsible party that has the interest of uniting Nigerians which for the first time in history kept faith with democratic rule for 16years and still handed over power without going to court and giving APC all the space without being too critical and opposed to their policies, I believe every PDP member will still welcome him if he decides to come back", he said.
He  liknened the former VP to a father making journey from his home after many years of hardwork, saying that his return must be welcomed by his family with joy and excitement.
"Atiku is like a father who built his house and went on a sojourn, so if he's coming back, his children won't say why he's coming back, because home is home. So if he comes back, we will welcome him", he stated.
On whether the party has forgotten the role played by Atiku, leading to PDP's defeat at the polls in 2015, he said Atiku once left the PDP to contest presidential election on the platform of the Action Congress (AC) which he lost to the PDP in 2007, and that the 2015 scenario was a self-inflicted injury by the party.
"You could see that when he left, we still won. So Atiku leaving did not make PDP to lose the Presidential election in 2015. The truth is, we had our own internal problems. You could see that five governors left the party at a time. So many National Assembly members also left after the governor's, due to internal problems that I can't begin to dwell so much on. But like I said, we've seen our mistakes, and we have looked at all of them as things that should not be repeated if we must move forward", he added.