By Festus Ahon
ASABA—DELTA State governorship aspirant on the platform of All Progressives Congress, APC, Prof. Pat Utomi, has described politicians seeking  office after 10 years of service as social parasites.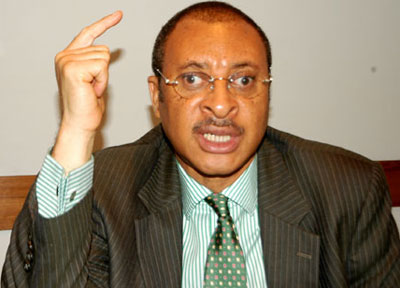 Utomi, who spoke during a consultative meeting with APC Delta Central party leaders, said his aspiration would not disrupt the present power rotation order in the state should he be elected as governor in 2019.
He said: "Given the many challenges of the state today, any elected executive who truly gives his time and energy to the job would be thoroughly exhausted after four years," and assured Deltans on the issue of power rotation and equitable coexistence.
Restating his resolve to a term if elected governor, he said: "Four years will be sufficient to show the example that Delta State can work, and to set a proper foundation for a new Delta. Thereafter, I will move on as I have done with the various enterprises I successfully established such as Lagos Business School, Pan African University, Socket Works', a pioneer e-Government service provider which created Nigeria's new Passport,  Business Times Newspapers etc."
"This is significant for Delta Central whose turn it should be to produce the Governor in 2023; because this eliminates the concern about a new Governor of Delta North origin who may wish to do eight years. Given Utomi's pedigree, he can be trusted to honour his commitments.
"If you do a good job in office, after four years you will be thoroughly exhausted, but because we don't serve people well enough in this country, some people will be there for eight years without impact."
Subscribe for latest Videos