AS if further justifying the sack of the former Secretary to the Government of the Federation, Mr David Babachir Lawal, over the scale of alleged corruption in catering for the Internally Displaced Persons, IDPs, in the North East, a fresh damning report demands urgent action to bring the alleged profiteers in human misery to justice.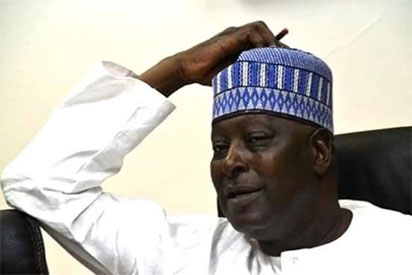 The new report by the United Nations Development Programme, UNDP and the National Human Rights Commission, NHRC, covering the period 2015 to 2017, catalogues the spate of thievery and criminal diversion of funds, food and other items meant to alleviate the plight of innocent Nigerians displaced by the Boko Haram Islamic insurgents by officials of the Presidential Initiative on the North East, PINE.
PINE officials, the report said, "paid less attention to the critical needs of IDPs in the areas of housing, food, education and healthcare, but rather used the bulk of the resources on contracts that were found to have immensely benefited some public officials, including the now sacked Secretary to the Government of the Federation, SGF, Babachir Lawal".
The report also said that corruption and conflict of interests led to gross breaches of public procurement rules; companies where public officials had personal interests were paid for jobs not done or completed and featured brazen kickbacks. It added: "Again, out of 249 trucks carrying 10, 000 metric tonnes of maize released by the Federal Government for the benefit of the IDPs in the six states of the North East, 65 trucks were diverted and did not reach their intended destinations".
This report is obviously a vindication of the investigative effort of the Senate Committee on Humanitarian Crisis in the North East headed by Senator Shehu Sani. It indicted Lawal and led to his eventual removal from office after protracted foot-dragging by the Presidency.
This profiteering on human tragedy is not only evil, but an indication of a crippling insouciance and the height of man's inhumanity to man. The 103-page UNDP/NHRC report revealed that out of the N8.352 billion released by PINE in 2016, only N6.326 billion was spent, leaving N2.026 billion unaccounted for.
We call on the anti-graft agencies to get cracking on this case and bring all the perpetrators to justice for profiting in blood money. This alleged diversion led to the deaths of thousands of infants due to malnutrition, which was reported to President Buhari by international humanitarian groups working in the North East.
Any further delay in taking action will not only allow the crime to continue, it will also continue to put question marks on this regime's holistic commitment to the war on corruption.