By Tai Obasi
WHEN the man many prefer to call The Oracle recovered his mandate from Dr. Chris Ngige in 2006, he stepped in and started planning to answer his pre-election question – Is Anambra State cursed or are we the cause?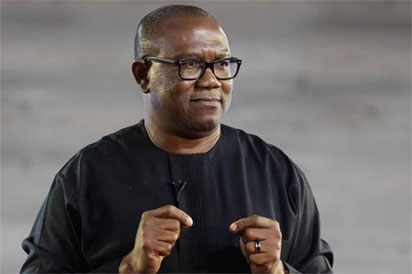 By then every development-minded country in the world was operating on the United Nations-structured Millennium Development Goals, MDGs, which was a 15-year programme designed to eradicate, as much as possible, poverty(especially extreme poverty) from God's world.
It was already six years  running but the man, who God positioned to take the state to new heights, wasn't deterred. He had studied and knew that religiously queuing along the MDGs movement was the key to people-oriented development for any sincere government. Hence Anambra Integrated Development Strategy, ANIDS was born.
Eight years later, dear state was acknowledged by the UN as the best regional government in Sub-Saharan Africa that came nearest to achieving the MDGs. By that time, the UN had streamlined Sustainable Development Goals, SDGs to not only sustain the success of MDGs but also push further forward towards achieving its major objective – eradicating poverty.
United Nations hence planned that eradication of poverty was a 30-year programme. Mr. Obi knew that our dear state must sustain the ANIDS structure to be able to get close to such well-articulated UN intentions. So he assembled a team to study the one nation that had made the best success of MDGs – China. The ex-governor discovered, after several visits to China, that China had not only lifted over 400 million people out of poverty but also found out why.
The Regional governments in China had played a very major role in assisting the world's largest population in her milestone achievement via huge manufacturing and exports. How? These Regional governments had sprung up with multiple industries all over China with 20% equity participation.
Most of these industries were worth $1,000,000 to set up…meaning the regional governments provided $200,000 dollars for each of them while banks and individuals provided the rest of the funds. That was China's secret to lifting exactly 439 million people out of poverty in 15 years.
The man we all call Okwute knew that if China could achieve that, that his own country, Nigeria could. But since he wasn't in charge of Nigeria, he was at least in charge of Anambra State. So, he started saving. By the time he left office, he had saved $156 million in three banks, namely; Diamond, Access and Fidelity.
With the average of 7% accruing interests, this investment together with the capital would yield $1,000,000,000.00(one billion dollars) by the year 2030. Half of this giant sum of $500 million dollars would be invested in industries like China did.
The plan was for dear state(whoever would be in charge then) to provide 25% or $500,000 of $2 million worth of industries while individuals and banks provided the rest to have 1000 such SMEs all over our dear state. That would provide over a million jobs as well as sustain dear state via basic needs and earn FOREX via exports.
But Okwute didn't stop there. A well-structured interest-free loan from world bank in the tune of $120 million would have been facilitated by his successor to fight erosion($80 million) and invest in Science, Technology, Engineering and Science, STEM education($40 million). Such investment in quality STEM-anchored education would have prepared our youths adequately by 2030 when these SMEs would be everywhere in Anambra State. And by 2030, via these savings, dear state would have seamlessly paid back World Bank the $120 million loan. With the remaining, dear state would continue in same culture till 2050 when such investment would have amounted to $2 billion! Whatever generation then would have used it to queue within the trending world finance and development. And continue with the saving-for-future culture.
It  took Mr. Obi eight years to see this vision and plan it. He cut costs of governance drastically, denied himself all luxuries of executive office to plan our future beyond his existence. And it has taken Gov Obiano just under four years to blow such painstaking exercise to smithereens. How would coming generations ever forgive such recklessness?
Today, all the wicked capitalists, who only plan for themselves and immediate families, are queuing behind the same Gov Obiano to achieve second term in office. The reason is simple – Peter Obi is toeing a sacred line…in the eyes of these hawks, an abomination.
How dare this man plan to eradicate poverty in their state? Of what relevance would they be? How would they control the people if suddenly poverty is eradicated? These wicked souls, who scam the people with their so-called philanthropic gestures, hate this man forever dreaming of creating a level-playing field in a society they believe they're kings.
This is the danger our state faces today. Gov Obiano has found favour in the eyes of the very people who impoverished dear state. The incumbent governor came in with squandermania intents to bring the state back to the level of the rich getting richer and the poor getting poorer.  He moves with a motorcade of convoy the late Idi Amin would have been proud of. He spent a whooping N5 billion to celebrate 100 days in office.
He awarded and varied a contract for construction of three needless flyovers to a whooping N15 billion. He squandered money of saved cash and set aside funds to the tune of N50 billion in less than one year in office and immediately started selling the saved dollars, despite receiving monthly allocations, increased IGR(achieved via crippling taxation to hapless traders despite recession).
Ndi Anambra…it is your call. Gov Obiano has sold your future in first four years. He will sell the future of your unborn children in the next four. But you have a chance to stop him right now.
There is another Peter Obi in the ballot of Peoples Democratic Party, PDP. His name is Oseloka Henry Obaze, OHO. He will not only stop further decay of our state's resources, he will also resurrect Mr. Obi's dreams for your future. OHO was one of the technocrats who prepared the MDGS. He was equally consulted while SDGs was structured.
He knows about poverty eradication. He has been SSG for nearly four years across both governments in comparison and has the experience to fly off the starting blocks. First step of eradicating poverty is ensuring education and quality one. The major fulcrum of his manifesto is free education from primary to secondary school(JSS3).
Gov Obiano has sold your future for his benefits and those of his hawkish friends. Recover what is left now!
Saturday November 18 is the day. Show them that you have grown beyond being hoodwinked with countless lies!
Tai Obasi, wrote from Ozubulu