By Chinonso Alozie
Owerri—Governor Rochas Okorocha of Imo State's failed presentation of 2018 budget has continued to generate reactions.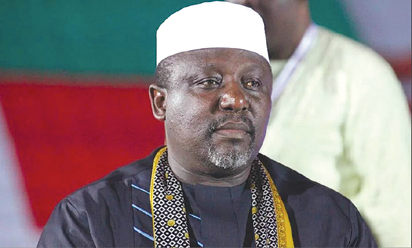 It will be recalled that Okorocha planned to present the state budget on Tuesday. But it turned out to be a drama, when lawmakers did not show up for the budget presentation.
Following this development, a cross section of stakeholders, who spoke to Vanguard in Owerri, said the lawmakers should not be taken serious and that they woke up from their slumber very late, while some were of the view that it was never late to correct their mistakes.
Others argued that the lawmakers should not shift from their demands of a formal report from the governor on the performance of the three years budget since the inception of his administration.
First to react was a coalition of civil society organisations on the platform of Citizens Accountability Assembly, CAA, led by Mr. Chidi Igwe, who described the drama as a huge embarrassment and not in tune with the required practice.
Speaking also, the Director General of New Media, Imo State Peoples Democratic Party, PDP, Mr. Aic Akwarandu, said: "Nothing will make me take the present House of Assembly serious. They have woken up very late, which to me is because of their 2019 ambition.
"As for Okorocha and his administration, nothing impresses me about them anymore."