A chieftain of All Progressives Congress, APC, in Bayelsa State, Chief Perekeme Kpodo, has sent a protest letter to President Muhammadu Buhari calling for a probe of alleged fraud in Niger Delta Development Commission, NDDC.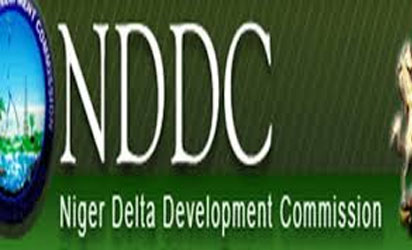 Chief Kpodo alleged that despite Federal Government's huge investments in NDDC, revelations and allegations made against past and present management board, have shown that the commission has become an avenue for misapplication of funds and abandoned projects.
Chief Kpodo, who is a former Security Adviser to Bayelsa State government, said in Bayelsa alone over 38 projects were abandoned and over N209 billion diverted into private pockets between 2011 and 2015.
According to him, though his transparency group, Bayelsa Indigenes for Good Governance had two months ago staged a protest against alleged diversion of N3 billion water hyacinth projectin the state.
He said: "NDDC has become afflicted with the diversification of funds meant for projects to the funding of political campaigns and governorship ambitions. There is no way the commission can achieve its mandate with some board members nursing political ambitions."
"NDDC is a fund raising commission for politicians who want to run for elections.    The way NDDC is structured, it will not work. There is so much corruption in NDDC because board members are working to amass wealth to contest elections   in their various states."
"NDDC reneged on its agreement with the Rivers State Government on the Mother and Child Hospital, even after the state government   had paid its counterpart fund of N800million, while the NDDC   refused to pay any kobo from its N900million contribution."
He called on President Muhammadu Buhari to increase the administration rating on anti-corruption campaign  by setting up a special Investigative Committee to probe the Managing Director, and members of the Board before their tenure terminate on December 15th, "we are ready to move over 5,000 persons to Abuja for a transparency rally to prevail on the President to look into our petition."
"We can not continue to allow the Managing Director and Board of the NDDC to use the commission as a conduit pipe to advance political ambition. It is time to investigate illegal award of  contracts by the commission."