By Davies Iheamnachor
THE Chairman of Ogoni Council of Traditional Rulers, King Suanu Baridam of Ogoni, yesterday, lamented that the Federal Government and the Hydrocarbon Pollution Remediation Project, HYPREP, were only paying lip service to emergency measures recommended in the United Nations Environment Programme,UNEP, report on Ogoniland.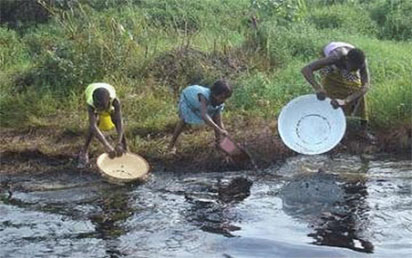 The monarch noted that the people of the area are still drinking polluted water, which the World Health Organisation, WHO, declared unsafe for consumption.
Speaking in Port Harcourt at a Validation and Capacity Building Session on Influencing Decision Makers, organised by the Civil Society Legislative Advocacy Centre, CISLAC, Baridam said the oil impacted communities of Ogoni are being neglected, adding that good drinking water, which was recommended as an emergency measure has not been provided.
Baridam said: "I don't think I have seen anything on the ground as regards the emergency measures recommended by UNEP and I don't think that there is even any process on to bring the emergency measures to reality. They only go on the television and other media houses to say that things are happening when actually they have not done anything."
Meanwhile, the Conflict Adviser of CISLAC, Salaudeen Ibrahim, noted that most policies of government are not implemented because of failure of CSOs and other stakeholders to play their roles actively.