…Manufacturers' divide consumers along product  line
By Princewill Ekwujuru
Manufacturers' of Pasta are  now positioning their products  by paying attention to product repackaging and availability. Pasta are made from an unleavened  dough of  a  durum wheat flour.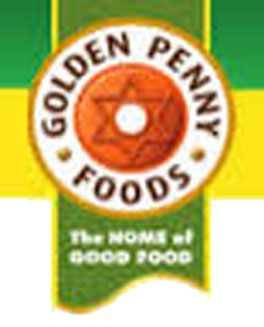 Brands produced along this line of marketing elements are  not relenting on their various positions,  making price  differentials insignificant in  the race for top position in the control of  market share.
Also multiplicity of product sizes across brands is a move that has bridged affordability gap between the rich and poor consumers, heightening battle for supremacy in the market.
These elements have however pitched manufacturers' against each other, thereby forcing them to scramble for space in the pasta market.
The manufacturers' have also embarked on promotional drive based on repackaging and availability to enhance consumer attention and acceptance.
These developments, however have heightened competition among major brands such as  Dangote    Spaghetti /Macaroni,  manufactured by Dangote  Group,  Honeywell  Spaghetti /  Macaroni, produced  by Honeywell Nigeria Plc,  Power  Spaghetti from Pure  Flour  Mills Limited, Golden Penny  Spaghetti /  Macaroni,  manufactured by Golden Penny Foods, Crown  Spaghetti /  Macaroni, produced by Crown Flour Mills and Bua  Spaghetti /  Macaroni from  Bua Group.
Others are  Barilla and Mueller, all foreign brands that have helped to increase competition in the  market.
Vanguard  Companies and Markets,(C&M) findings show that of these brands contenders for top position have been reduced to six. Three of these brands have assumed top of the    mind position in the market.
Findings by  C&M  reveal that attractive packaging  and availability mechanisms deployed  by these  manufacturers' is skewed towards retaining existing  and recruiting prospective consumers.
C&M also found out that rising demand for these products is occasioned by the boom in population.
C&M observed that it appears that the pasta market has entered ustre competition with retailers breaking down the products into units to a level where  consumers buy a unit tied in nylon for N50.00, while  a pack of spaghetti or  macaroni sells for between  N170 to N200 in the market.
Consumers speak
The consumers'  have  diverse opinion on why they have  their preferences for the brands. Some of the  consumers were of  the view that some of the brands both in Spaghetti and  Macaroni products  come out sticky when boiled. While some require drops of groundnut oil to keep themstanding separate in the potwhen boiled, while some donot.
A consumer,  Mrs. Deborah  Nweke, says Dangote  spaghetti and  macaroni are  her favourite,    that she boils them for her children's school lunch meal, even for  Sunday meals,  "where  Dangote  spaghetti or macaroni  is not available I go for  Power spaghetti."
Another consumer, Mr.  Patrick, who runs a restaurant at  Igbo-eleri, along Lagos- Badagry expressway, said he uses  Power spaghetti and  Crown  spaghetti inter-changeably, but stated  he  has  never witnessed any  sticky  brand in his  five  years of operation.
He noted that customers are not eating much of macaroni, but spaghetti,  the reason he adduced to the fact that  consumers enjoyed its slipper nature.      A distributor, Ifeanyi Nkwocha, Managing  Director, Ide Ventures,  who  has  his  shop at old Ojo road.  Dangote,  Crown,  Golden  Penny are doing well from his sales book.
Abayomi Oluwo, a sub-distributor and    Managing  Director of    Igba Enterprises, located at Olodi- Apapa road, confirmed to C&M that all six brands are performing well  in  the market.