By Gabriel Enogholase
BENIN-CITY—ONE year after Governor Godwin Obaseki of Edo State assumed office, the Chief Executive Officer and Chairman of Konkon conglomerate, Elder Peter Ogbeide, has given the administration pass mark just as he described his one year as the beginning of industrial revolution in the state.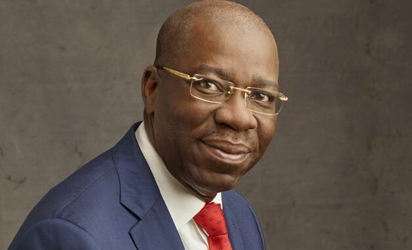 He told Vanguard yesterday in an interview in Benin that the Obaseki government had brought a new dawn and is preparing the state for industrial revolution and post oil era.
He said: "Edo State, formerly Bendel State used to be the commercial nerve centre and agriculture in the pre-independence and civil war era. But all that was lost as a result of the civil war which ravaged the country and the incursion of the military into our political affairs. The advent of oil also did not help matters as Nigeria now solely depend on oil.
"However, the emergence of Godwin Obaseki as Governor of the state has once again set the stage for industrial revolution which will take the state beyond the oil era and make it one of the most viable states in the country. What the governor is doing now, is preparing the state for commerce attracting investors that will industrialize the state. Edo State is due for at least, three industrial layouts that will ensure the rapid development of the state."
Ogbeide commended the governor for his plans to establish industrial park in the state, saying that the Konkon conglomerate has also concluded plans to establish its own industrial park in Uhunmwonde Local Government by signing an MOU with foreign partners to that effect.