Former member of the House of Representatives, Mr. Chuma Nzeribe has refuted claims by Governor Willie Obiano that the Anambra State Government under him facilitated the 33 KVA PHCN Transmission Line between Awada and Ihiala in the state.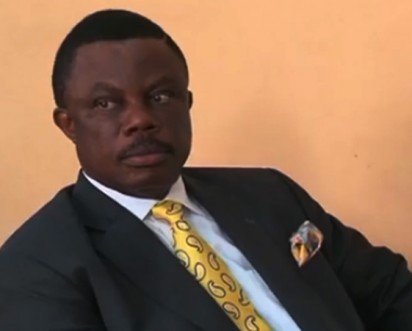 Nzeribe who represented the Ihiala Federal Constituency in a statement issued from Awka dismissed the claim of the governor saying that the project was facilitated by him as a member of the House of Representatives.
Nzeribe in the statement said: "I read with shock Gov Willie Obiano's claim that he facilitated the 33KVA PHCN Transmission Line from Awada-Ihiala.
'The governor's claim is totally erroneous. I attracted this project while in the House of Representatives to feed the N3.6-Billion Ihiala 2x50MVA Substation and N750-Million Nnewi 1x15MVA Injection Substation.
"The 33KV Transmission is meant to link up Ihiala from Awada Bay with High Voltage electric power coming from Ughelli Gas Turbine project built by SIEMENS as part of the Federal Government's Gas Re-injection and Gathering scheme in the Niger Delta area.
"I've continued to ensure yearly budget funding & supervision of this project since I left NASS.
This is a Federal Government of Nigeria project, and not Anambra State Government project and it's designed to benefit the 23 communities on its route.
Gov Willie Obiano claim is FALSE and a clear attempt at subterfuge!
"I would have kept quiet but for the fact that I know what it cost me in terms of legislative goodwill and even financially and it is a pain that someone would want to ride on the labour of others to score political points."