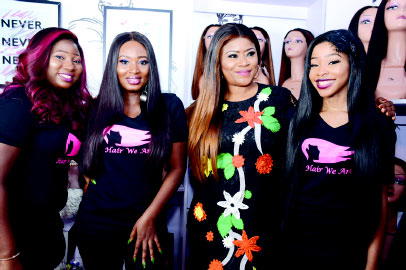 By Ayo Onikoyi
The Founder and Creative Director of 'Hair We Are', Olanike Idowu, has said the Nigerian fashion industry has grown in leaps and bounds in the past three years, with more indigenous designers taking centre stage.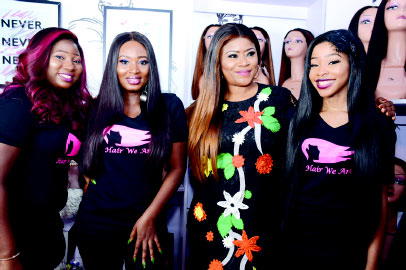 Idowu, who said this at GTB Fashion Weekend in Lagos, noted that it's worth celebrating that creative Nigerian fashion designers are creating world-class products for dresses, shoes, bags to even hairstyle.
She added that the rise of the Nigerian fashion industry has resulted in more people shopping in the country instead of going abroad in the search of quality products.     Idowu said, "I'm very proud of the fact that our fashion industry is becoming more indigenous. Two to three years ago, most of us had to pile up cash and wait to do our shopping when we go abroad on vacation. We shop for clothes, shoes, bags and make up on vacation. But today in Nigeria, everything you pretty much need is available in the country.
"We have so many designers that are creative. They are creating so many fantastic styles out there that you don't need to buy clothes abroad. I can't remember the last time I invested so much money to buy clothes abroad. I basically buy clothes here to travel with. That is to tell you that the industry has grown."
The former banker said her business, Hair We Are, has contributed to the growth of the fashion industry by the rise in the standards of luxury ready-to-wear hair market, complementing the work of the other creative fashion designers.
She said, "Hair We Are is for the woman who wants it different; who pays a lot of attention to her general outlook. She wants everything to complement itself. A 'Hair We Are' customer is a winning woman, who understands that her physical appearance plays a major role. What we do is to help people who are busy. You are busy, you don't have the time, we give you opportunity to just pick up our crowns and wear it instead of going to the salon to spend three or four hours to get a sew on.