By Oboh Agbonkhese
A legal practitioner, Mr. Jesutega Onokpasa, has described calls for termination of the tenure of the present board of Niger Delta Development Commission, NDDC, as "a most perplexing trend" by "rabble-rousers" who want "to unilaterally rewrite the enabling law for the National Assembly."
In an open letter to Dr. Bukola Saraki, the Senate President, Mr. Onokpasa said: "The present NDDC Board as led by Senator Victor Ndoma-Egba and Nsima Ekere, Chairman and Managing Director, respectively, did not meet any board member on ground when it took over; did not join up with any other members from the board it succeeded, has no reference point whatsoever, from the point of view of tenure with the erstwhile board.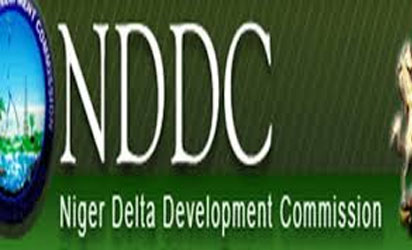 "Therefore, this board cannot possibly be envisaged under any legal parameters as liable to exit their offices with persons no longer on the board."
In the letter copied Speaker of the House of Representatives, Secretary to the Government of the Federation and Attorney General of the Federation, Onokpasa argued that "contrary to what the rather rascally elements who are already arrogantly accusing the Presidency of corruption if the board is not dissolved in December are calling for, is actually dissolving the board in December. That would constitute a monumental illegality since there is simply no mechanism in the enabling law of the NDDC vide which the tenure of a fresh board could be so abridged."
He noted that the current era of change is different from past administrations that sacked, replaced, constituted and reconstituted boards without recourse to the dictates of laws.