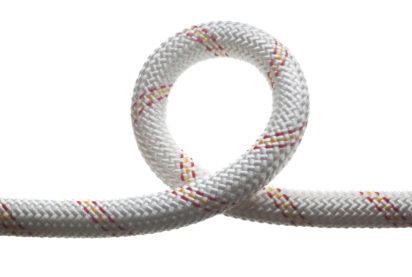 Macro of bend cable isolated on white background
By Peter Egwuatu
THE Director General / CEO of Standard Organisation of Nigeria (SON) Mr. Aboloma A. Osita has said that some made in Nigerian products are world best and that Nigerians should not be afraid of her products and services.
Speaking at Consumer Rights Awareness Advancement and Advocacy Initiative (CRAAAI) 2nd  Annual National Consumer Summit held at Lagos Chamber of Commerce and Industry (LCCI) conference centre Ikeja, Lagos, Osita who was represented by Victoria Yoriyo of the SON stressed that Nigerian cable products are the best globally.
He therefore urged Nigerians to patronize Nigerian products that have MANCAP certification, even as he urged consumers to obtain original receipt when making purchases as it would enable them to make legal complaints if the products they bought turned out to be   counterfeited or of low quality.
In the same vein Barrister Babatunde Irukera, DG Consumer Protection Council (CPC) who was represented by Mr. Tam Tamono called on consumer advocacy groups, manufacturers and others to act as effective whistle-blowers in the war against counterfeit food and beverage products.
He said this would enable the government agencies to be more effective and efficient in their drive to ensure enforcement of the rules and regulations of the federal government bothering on sub-standard goods and services.
According to him product counterfeiters are criminals, and only effective collaboration between agencies, consumers and NGOS can ameliorate or eradicate their evil activities across the country.